Hurricane Irma, Meghan Markle and Fidget Spinners were among the most popular global searches of 2017, according to Google.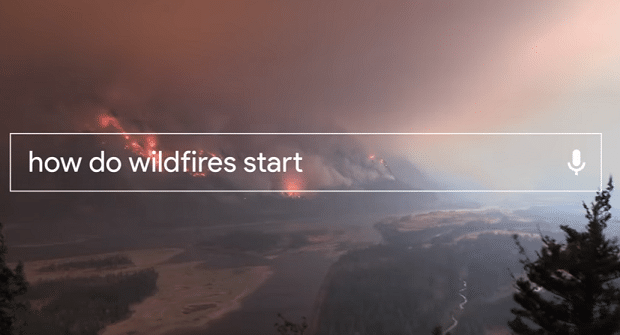 Google narrowed down the top-trending searches over the past 12 months — terms that had the highest spike in traffic this year compared to 2016.
From Hurricanes Irma and Harvey to the Last Vegas shooting, the year has been rife with tragedy. But 2017 also brought us the solar eclipse and the rise of a toy that captivated the nation.
The company's trends data reveals that people asked "how" more than any other question.
As the political and natural environment erupted in turmoil this year, Google users asked: How do wildfires start? How to calm a dog during a storm? How to make a protest sign?
Alongside its video of the year's trends, Google said: "These questions show our shared desire to understand our experiences, to come to each other's aid, and, ultimately, to move our world forward."
Interestingly, differences between the UK and US show peculiar differences in focus.
Despite North Korea's threat to attack the US mainland with a nuclear-tipped intercontinental ballistic missile, the UK seemed to be far more interested in the reclusive country than the US.
In other ways, the two nations didn't differ at all, with Hurricane Irma the top searched news item in both countries.
The top global Google searches of 2017 are as follows:
Hurricane Irma
iPhone 8
iPhone X
Matt Lauer
Meghan Markle
13 Reasons Why
Tom Petty
Fidget Spinner
Chester Bennington
India national cricket team
Top Google search trends for people in 2017
Matt Lauer
Meghan Markle
Nadia Toffa
Harvey Weinstein
Kevin Spacey
The top UK Google searches of 2017 are as follows:
Meghan Markle
iPhone 8
Hurricane Irma
Fidget spinner
Manchester bombing
Grenfell Tower
13 Reasons Why
Tara Palmer-Tomkinson
Shannon Matthews
iPhone X
The top UK "What is…?" queries of the year have also been shared, with questions skewing towards a political theme. Following the general election earlier this year, the most searched question was "What is a hung Parliament?", followed by "What is an exit poll?" (second), and – lower down – "What is a general election?" (seventh), and "What is the DUP?" (ninth).
The top UK "What is…?" queries are as follows:
What is a hung Parliament?
What is an exit poll?
What is the Confederations Cup?
What is Bitcoin?
What is the Antikythera mechanism?
What is a pangolin?
What is a general election?
What is waterboarding?
What is the DUP?
What is Pink's real name?