Record spending at its Singles Day shopping event helped sales at Chinese e-commerce giant Alibaba saw surge 56% in the last three months of 2017 on the back of record-breaking Singles day sales.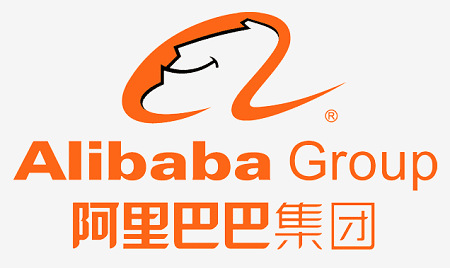 Revenues hit 83.03bn yuan ($13.2bn; £9.2bn), up from 53.2bn yuan a year earlier - beating forecasts.
The firm, which was started by billionaire Jack Ma, also lifted its 2018 revenue forecast.
Alibaba is one of the world's most valuable companies, and its shares nearly doubled in value last year.
The final quarter of the year is typically strong for the business, as Singles Day is held in November. Alibaba said $25.4bn was spent on its platforms during the shopping blitz in 2017.
But as the Chinese e-commerce market shows signs of saturation, it is looking to grow in other areas, including cloud computing and offline retail. Along with local rivals Tencent and JD.com, Alibaba has been investing heavily in brick-and-mortar retailers over the last year.
And on Thursday, it strengthened ties with digital payments affiliate Ant Financial, taking a 33% stake in the firm.
Financial payments are another way Alibaba hopes to make money, and observers say the investment was an important step ahead of the payment firm's expected stock market flotation.
Last year the US blocked the $1.2bn sale of money transfer firm Moneygram to Ant Financial after regulators overseeing foreign investments refused to support the takeover.
Analysis
Rupal Karia, MD, commercial sector at Fujitsu UK and Ireland comments on Alibaba's strong performance and in the past year they have also been investing in bricks and mortar, and how this is becoming a trend amongst more traditional ecommerce players.
"Alibaba has demonstrated a solid final quarter, but what's interesting is that even with its strong online sales which is its bread and butter, the e-commerce giant isn't being complacent. Over the past year, Alibaba has been investing in brick-and-mortar retail in order to help diversify its offering for customers, and provide a complete omnichannel experience that consumers today expect.
"This shift of pure-play providers moving into physical stores and merging the online and offline experience is becoming an increasing trend. We are seeing Amazon trialling stores, and even this week Farfecth announced plans to create a more digital and cohesive offering in the physical outlets that they do have. What is clear is that it is no longer one or the other. To be successful in retail you need to have both, and this is what customers themselves are telling us. In fact, retailers could even boost their sales through a more unified and advanced technology experience, as eight in ten consumers told us they would spend more with retailers that have a better technology offering.
"In today's retail landscape retailers need to stop thinking of digital and the high-street as separate entities, and instead view them as one cohesive experience that links their customer journey seamlessly from one to the other. By having the right digital strategy in place, retailers can map out their new, more agile future that will enable them to grow and sustain their business in this new digital era."