FMCG brands face a tricky challenge on digital channels- how can online ads convince shoppers to add your products to their supermarket trolleys? And if they do- how is it possible to track it? We look back at some of the best FMCG campaigns of the past year that show how digital success translates into real world cash.
Results: 15% of Dove shampoo buyers bought Dove conditioner after receiving a targeted cross category Direct Message
Brandtone partnered with Unilever in 2013 to drive the rate of sales across the Dove portfolio in Russia. This case study looks at how the beauty brand linked on-pack promotion with a mobile campaign to drive cross-selling opportunities across Russia- boosting repurchase sales by 21% in some cases.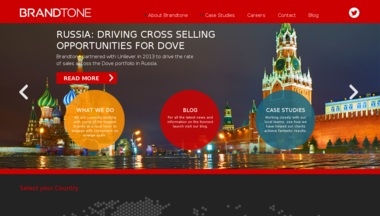 Results: Colgate event venue visits increased by over 300% vs. the pre-promotion period
Colgate wanted to increase toothpaste penetration in rural India by educating consumers about oral hygiene and the benefits of using toothpaste regularly vs. traditional, natural products that were only being used sporadically. The brand chose to reach out to these consumers at the Maha Kumbh Mela, a large spiritual gathering for Hindi pilgrims, using mobile and location-based technologies. This case study looks at how the brand managed successful mobile marketing on a budget.
Results: Facebook engagement increased 174% and V saw sales in New Zealand increase 12%.
Earlier this year, V Energy launched an online game in New Zealand inviting customers to steal their share of the $100,000 prize pool from each other. This case study looks at how the energy drinks band increase Facebook engagement 174% and sales 12% through this innovative (and risque) social gaming campaign.
View the video case study below:
Results: Sales of Dettol spray soared by 86%, in comparison to the pre-campaign
Word-of-mouth marketing online is not just reserved for 'cool' brands like Nike or Coca-Cola. Even relatively mundane household cleaning brands can create social media buzz- as shown by this 2011 campaign from Dettol in China that targeted mothers.
Results: 3 times as many responses as its former survey methods

Astra Sweets used an on-pack promotion rewarding customers for sharing how they enjoy the company's Frisia brand Mini Marshmallows. This case study looks at how the Belgian sweet brand created a brand community of 371 consumers for just $87 (including packaging costs).