Here are the top digital marketing data and case studies that caught our eye.
Google's self driving have been involved in 11 crashes since they first hit the road six years ago, but most were caused by humans ploughing into the bank of them, according to a new report.
The smartwatch market will grow from 3.6 million unit shipments in 2014, to 101 million shipments in 2020, spurred on by the predicted popularity of the Apple Watch, according to a new report from IHS.
Global grocery shoppers want a blend of digital and physical to help with their purchase decisions, according to new research from Nielsen.
Consumer attention spans are evolving as 86% of Brits multi-screen, meaning that brands need to adjust their ad experiences, according to new research.
It identifies three natural attention 'personas' which reflect consumers' use of digital technology:

• Ninja: when consumers compartmentalise tasks so they can control their attention. Individual activities are allocated specific devices and usually work and play are kept completely separate
• Pragmatist: when consumers show some degree of compartmentalisation but use attention skills to combine activities, rather than having rigid rules to organise their day
• Ambidextrous: when consumers regularly blend tasks together across devices to do household admin, work and social media activities at the same time
View the infographic here:
With average ROI for email campaigns rising 53% to £38 for every £1 spent in 2014, the Direct Marketing Association looks at how email's performance is improving.
More than 47.5 million UK unique visitors accessed the Internet in March 2015 across desktop and mobile (smartphone and tablet) platforms, with Google sites such as YouTube and Gmail leading the way.
CASE STUDIES
TD Canada Trust created the country's most successful YouTube ad of 2014. As a result, it increased brand affinity and touched customers at home and abroad with a heartfelt campaign that is the envy of brand managers globally. What is the secret to the #TDThanksYou campaign success? This case study looks at how the bank won over customers by offering authenticity and genuine choice through a strong paid, owned and earned media strategy.
With a presence in 75 countries and nearly 200,000 employees worldwide, BNP Paribas is a major bank in the euro zone and the fourth largest bank in the world.This case study looks at how the bank used a multi-channel approach with a dedicated banking app that boosted its customer ratings by 60%.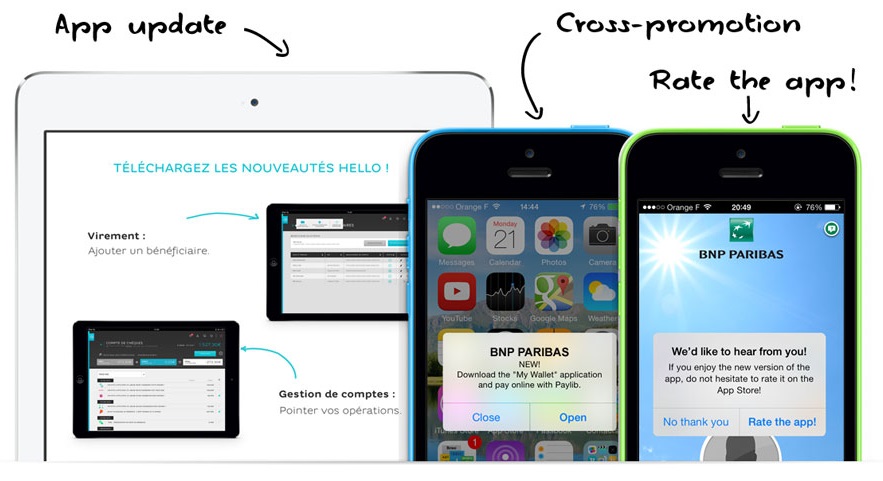 Ford and its agency, Team Detroit, launched the Customizer in 2011 and generated more than a million personalized vehicles. A year later, they moved beyond the microsite and into the full capabilities of the Facebook platform. This campaign is a prime example of a brand leveraging Facebook to its fullest potential.
Mustang Customizer 2013 from Michigan Motion Buds on Vimeo.