Here are the top digital marketing data and case studies that caught our eye.
Digital-focussed media companies like The Huffington Post and BuzzFeed are threatening the dominance of traditional online news organisations like the BBC and CNN, a new report has found.
The UK is one of the most connected countries in the world, with 71% of Brits owning a smartphone compared to the European average of 61%, according to a major new study from Google.
As new mobile payment models come online, and more sectors embrace mobile as the primary channel for customer engagement and transaction, a new report reveals nine significant mobile money trends and explores how they are stimulating growth across the expanded mobile ecosystem.
US men use more apps, but Women spend longer on them, according to a new US study from Nielsen.
A new demographic group indentified as 'Thrivers' are a media-literate, tech-savvy and positive minded audience; with a greater social responsibility and complex relationship with brands, according to a new report.
CASE STUDIES
LatestinBeauty.com increased sales by a third following a new type of campaign, which lets retailers to run a promotion without discounting. This case study looks at how the luxury beauty site used a gamification element to boost win customers over and boost brand presence online.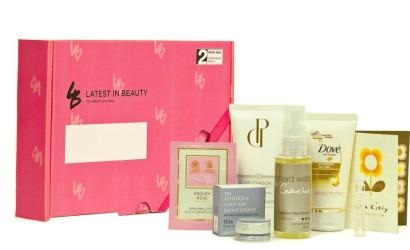 Organic food retailer Biocoop wanted to push their ethical farming message to a wider digital audience- but stay core to their values by keeping carbon emissions to a minimum. This corporate social responsibility case study looks at how the firm produced the most eco-friendly ad ever.
Dixons Carphone, the company that owns Currys and PC World, dominates the UK market for White Goods, computing and consumer electronics. This case study looks at how the firm worked with Greenlight to optimise paid search campaigns, improving increase in reach by 135%.