Here are the top digital marketing data and case studies that caught our eye.
The Smash martians and BT's 'Ology' ads are the most popular ads from the pre-internet age, according to a new survey.
Results are presented in a new Acxiom report, 'Ad campaigns reimagined', which reveals the ads from the 70s, 80s and early 90s that consumers remembered based on a series of stills, with the top five most memorable being:
1. Smash – Martians (69.4%)
2. BT – You got an ology? (68.9%)
3. Yellow Pages – J.R. Hartley (65.1%)
4. P.G. Tips – Chimps (57.6%)
5. ASDA – That's ASDA price (57.3%)
Monaco, London and Paris may be the most costly European capitals to buy property, but Norwegian city Oslo is the most expensive place to buy Facebook advertising, followed by the Vatican City, Helsinki and Berlin, according to new research.
More than half of employers fear they will not be able to recruit enough high-skilled workers, including the technology and digital sector, according to a new survey by the CBI.
British shoppers reject facial recognition and personal greetings when entering brick-and-mortar shops, but welcome product personalisation and location-based offers in stores, according to new research.
Online marketplace eBay is the most visible website in Google Shopping PLAs (Product Listing Ads) displayed in Google.com searches while Amazon is the most visible in Google AdWords pay-per-click (PPC) advertising, according to new research.
Heineken used PageSkin Plus to promote their Cities of the World campaign in Hong Kong. This case study looks at how the beer brand achieved 75.98 second average PageSkin dwell time with a smart page takeover ad.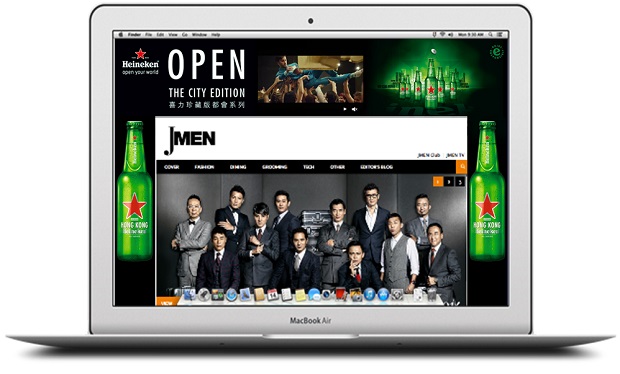 Back in 2013, Chipotle's The Scarecrow animation and app game marked a new step in the gamification- topping the iTunes charts and overtaking Taco Bell for social media success.
Laneige promoted their new Collegen Drink in Hong Kong with an animated PageSkin creative. The campaign delivered 90% brand recall.