Here are the top digital marketing data and case studies that caught our eye.
UK advertising spend hit a record £4.7bn in first quarter of 2015, but newspapers and publishers reported the slowest growth in digital ads on record and a decline in spending of 6.8% across industry, according to new research.
The first-ever eBay 'rich list' has been published - and reveals that Britain's top sellers are raking in up to £17m a year trading on the site.
Despite being seen as the mobile-savvy generation, 15% of Britain's 18-34 year-olds who own a smartphone admit to having never used their smartphones for anything shopping related on a given list, according to new research.
CASE STUDIES
With content marketing spilling onto social media, the context of each post becomes crucial- as one baby buggy manufacturer learned the hard way. In July 2015, a photo of young bikini-clad model and mum running with a Bugaboo stroller caused outrage on Facebook. The image, originally published as part in a Vogue Netherlands article, was then posted on Bugaboo's Facebook and Instagram profiles- prompting reactions from admiration to disgust. This case study examines the lessons we can learn from this social media storm.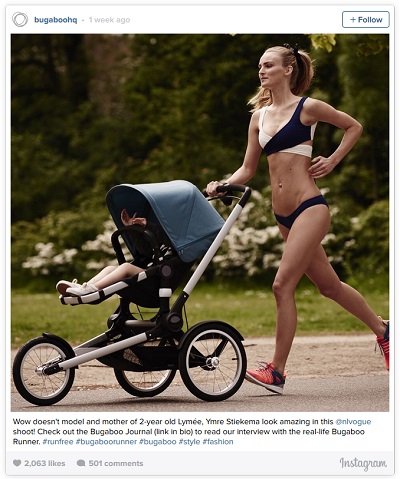 In June 2015, Twitter pulled a brightly flashing Vine ad from its website Friday after receiving complaints from an epilepsy charity. This case study looks at why brands and publishers need to consider the medical implications of their ads.
@epilepsyaction @TwitterUK Hello, we appreciate your feedback, thank you. We have deleted them.

— Rachel Bremer (@ryb) July 10, 2015
In a social experiment, Lotus Bakeries paired random people up for coffee meetings. This case study looks at how the ad achieved a 54% growth in Facebook fans with a 92% increase in brand interations.