Here are the top digital marketing data and case studies that caught our eye.
Nearly three-quarters of the global digital industry recognise programmatic as one of the most important capabilities that agencies will need to possess in five years' time, according to a new survey.
With the arrival of adblocking on Apple's iOS continuing to make headlines, new data looks at the profile of those who already deploy adblocking tools on their PCs or laptops.
Nescafé's recent decision to convert all of its international and local websites to Tumblr blogs is a bold move but it does come with some benefit, new research suggests.
Most forms of advertising and communication, such as TV ads, company websites, and promotional emails, have all seen a decline in trust among UK consumers over the last two years, according to new research.
With assistants like Siri, Cortana, Google Now and Facebook M set to become major interfaces, what are the key trends around voice controls? New data looks at the users and motivations behind this growing technology that could change the face marketing as we know it.
CASE STUDIES
In the early 90s French Connection created a storm of controversy when they began using the branding fcuk. For the launch of French Connection's SS15 collection, French Connection wanted to bring back its convention busting fcuk brand personality and with the help of agency Lost Boys they created the social media campaign #MINDFCUK.
One of the first financial services brands to advertise on Instagram, Capital One used inventive images in a series of sponsored posts that showcased the mementos people carry in their wallets and the stories behind them.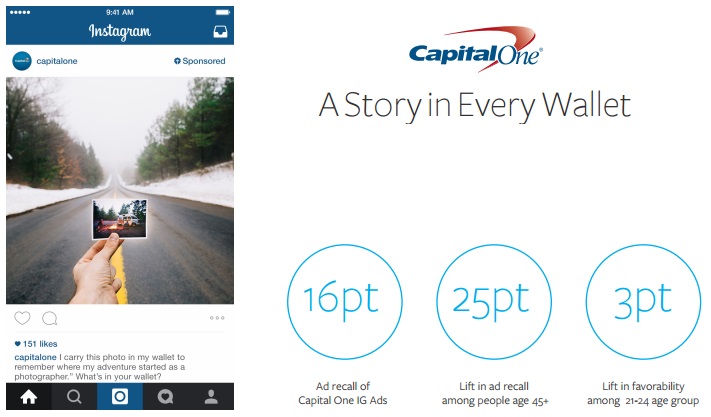 Maybelline New York used Instagram to raise the profile of eyebrow cosmetics in Australia, increase brand awareness, message association and product sales. Aurelie de Cremiers Marketing Director, Maybelline New York 16pt 3pt lift in brand awareness lift in message association 2.4x uplift on Maybelline Brow sales.