Here are the top digital marketing data and case studies that caught our eye.
Facebook ranks only fourth as US teens' most important social network, with Instagram the clear favourite, according to new research.
Facebook's victory in ad personalisation is driving Google to make changes to its advertising business, according to Adobe's Q3 Digital Advertising & Social Intelligence Report.
Trust levels in advertising have remained consistent across earned, owned and paid formats over the past two years, with Millennials (age 21-34) having the highest levels of trust in online and mobile formats, according to new research.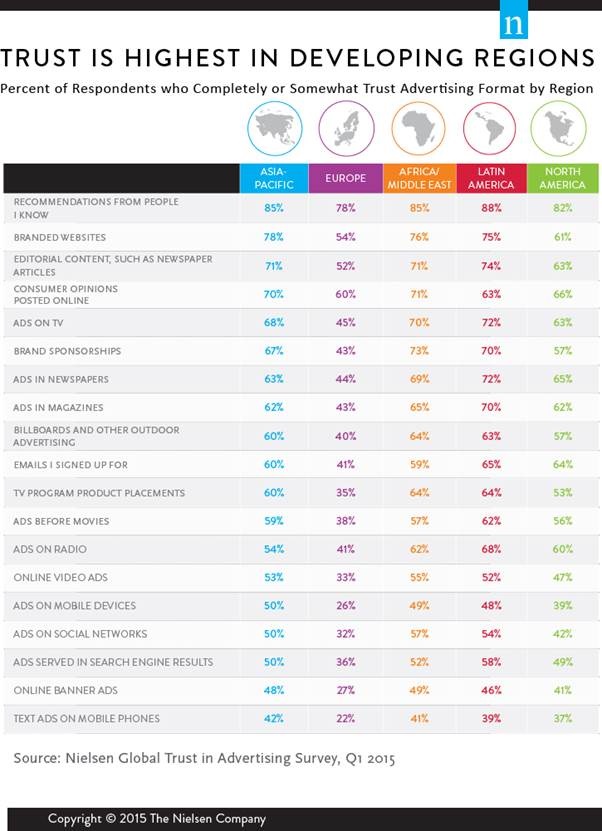 CASE STUDIES
Restaurant chain KFC made its Flying Bucket stunt go viral with Facebook video ads, reaching millions of people throughout the United Arab Emirates in just one week at a cost per view 5X below benchmark.
The Telegraph worked with Google's Doubleclick to simplify its automated ad trading systems. This case study looks at how the UK newspaper got a 126% year-on-year increase in ad revenue through programmatic ads on its website.
To mark Chinese New year in 2015, Pepsi started a 'Bring Happiness Home program' calling on youngsters to spend more time thinking about their families through self-made videos. The campaign was so successful it generated more than 1.2 billion views during the festive season.