Here are the top digital marketing data and case studies that caught our eye.
More than three-quarters (77%) of campaigns on YouTube have "a higher return on investment than TV", according to new research.
Facebook has claimed that its two major chat apps are sending three times as many messages than SMS, with 60 billion messages a day sent and received on Facebook Messenger and WhatsApp.
UK ad viewability has reached its highest level in 18 months, but £600m is still being wasted each year on non-viewable ads, according to new research.
CASE STUDIES
When it came to expanding their impact across audiences, GSK and MediaCom turned to DoubleClick's video technology Programmatic Guaranteed to buy video ad inventory on premium websites. This case study looks at how the pharmaceutical giant got a 65% view-through rate with the new automated platform.
Chobani and Nielsen Catalina Solutions teamed up for a Yahoo Search ad campaign that resulted in a 9% lift in yogurt sales and a 1.3% increase in market share.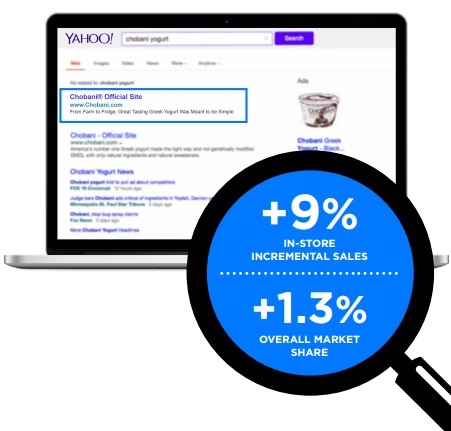 10bis is Israel's largest takeout ordering website, which now offers its service through a newly launched mobile app. This case study looks at how highly targeted mobile app install and engagement campaigns attracted thousands of active users.