Here are the top digital marketing data and case studies that caught our eye.
Fifteen million UK internet users have taken a 'digital detox' to tackle their internet addictions, according to new research.
http://www.digitalstrategyconsulting.com/intelligence/2016/08/digital_detox_15_million_brits_deliberately_take_a_break_from_their_devices.php
Olympic sponsors' ads have already received the equivalent of over 400 years worth of watch time on YouTube so far, even before the event starts this Friday, according to new research.
With less than two weeks to go until the 2016 Olympics in Rio, new research reveals the huge amount of Olympic content people will share and why this is good news for marketers.
CASE STUDIES
Ahead of the 2015 "MTV Video Music Awards", MTV called upon all its own fans to create billboard ads to promote the show- with a little help from a green screen Miley Cyrus.
Iceland made smart use of Facebook ads to reposition the UK frozen food retailer in a cost effective way. The use of video ads and retargeted follow ups was 2.5 times more cost effective than TV for reach.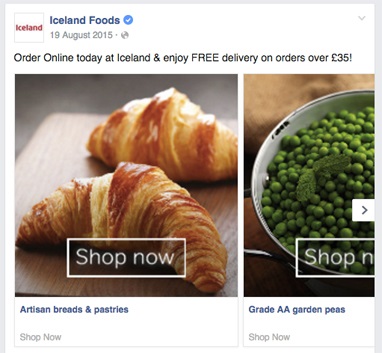 In less than a month, a candle firm managed to boost its search ads return on investment by a whopping 1002% on Bing Ads through smart keyword marketing. This case study looks at the secret to Diamond Candles' success.