Here are the top digital marketing data and case studies that caught our eye.
Is official Olympics sponsorship worth it? New research highlights the winners and losers from the last games, and looks at the impact ahead of Rio 2016.
Retail spend on paid search advertising in the UK has risen by 24% year-on-year for the first half of 2016, according to new research.
Top 20 advertisers on retail keyword group by paid search spend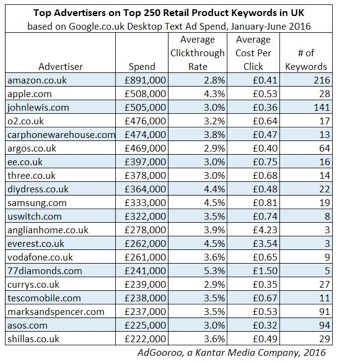 Top 20 UK retail product keywords by paid search spend: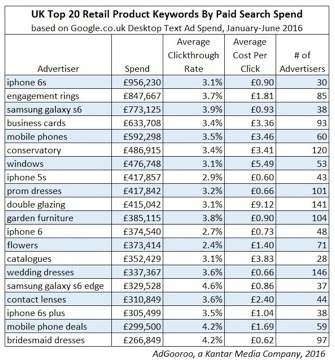 Top 250 UK retail product keywords grouped by category as a percentage of total spend:


Buzzwords can help create a common language in the workplace and save time explaining concepts- but they often get overused to the point of becoming meaningless. This infographic lists some over the worst offenders to avoid.
CASE STUDIES
Verizon managed to build a working cell phone within the boundaries of the game. This case study looks at how the mobile network operator generated six million views with no paid media.
When vertical videos are posted on YouTube, two black bars appear on each side- a perfect ad opportunity? This case study looks at how agency J. Walter Thompson (JWT) put some often overlooked ad space to a good cause.
Volvo's FMX truck is the toughest they've ever built, so the brand demonstrated its durability by letting a child rag one around an obstacle course, getting over 11m YouTube views in the process.