Here are the top digital marketing data and case studies that caught our eye.
Time spent on social networking and messaging apps is set to overtake linear TV use globally, according to new research.
Tencent, the owner of popular social messaging app WeChat, overtook e-commerce giant Alibaba to become China's most valuable technology company on Thursday.
Hershey's', TD Ameritrade and Panasonic are the most engaging Olympic ads, according to a study which tracked people's facial expressions while they watched them.
Top 10 Olympic Ads
CASE STUDIES
Nescafe enjoyed a huge boost in awareness through a video-led campaign that encouraged Egyptians to reconnect with old friends over a cup of coffee.
In October 2015, 303 MullenLowe posted six separate images, each with its own METOD configuration. These joined together under #IKEA to form "The shelves that Instagram shifted."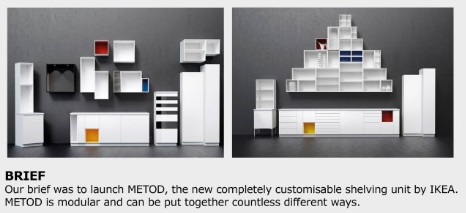 In an unconventional approach for a sporting event, Channel 4 has made a music video to promote its coverage of the upcoming Paralympic Games in Rio. However, the bold move pays off in the powerful and engaging clip. See why it's out video viral of the week below…