Here are the top digital marketing data and case studies that caught our eye.

Facebook drove 90% of all interactions and 60% of all views of Christmas TV adverts on social media in the UK, compared to just 40% of views on YouTube, according to new research.
Interactions with Christmas video ads on Facebook (1st- 21st November 2016)
Views of Christmas video ads on YouTube (1st- 21st November 2016)
The next generation of digital natives see social media as a way to 'build personal brands' and prefer quality online relationships rather than a mass of followers, according to the results of an extensive five year study of 10-15 year olds.
Social Circle, the social influencer marketing platform, has released its 2016 list of influencers using its platform to rank them according to total reach across all their social media.
Twitter has revealed the top 10 trending hashtags of 2016, showing that the Rio Olympics, Us Elections and Pokemon Go were the most Tweeted topics of the year.
2016.#ThisHappened pic.twitter.com/dyBWDvQjtj

— Twitter (@twitter) December 6, 2016
The new generation of tech-savvy millennials presents a huge challenge to marketers, with high expectations and values.
Brexit, the Olympics, Euro 2016 and Donald Trump dominate online searches in 2016 in Yahoo's annual reflection of Britain's search habits and trends.
CASE STUDIES
John Lewis's 'Buster the Boxer' Christmas ad tops YouTube's annual festive leaderboard globally - but Sainsbury's 'The Greatest Gift' was most popular with the British audience, according to league tables revealed today.
Swedish sustainable food retailer Matsmart almost doubled its web revenues in just 3 months when it cooked up a series of highly segmented dynamic ad campaigns.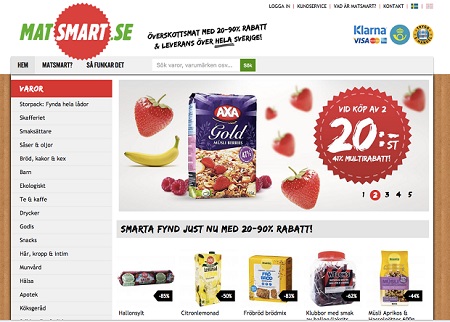 Clarks USA increased conversion rates by 130% after implementing Criteo's advanced bidding technology. The footwear brand's ecommerce marketing team had been focused on direct response tactics such as paid search and affiliate marketing with modest efforts at performance marketing – but they knew they could be doing more. So, the team partnered with Criteo to increase scale and efficiency.