Mobile marketing firm Airship has acquired Apptimize, helping its clients such as Adidas, ASOS and Vodafone test and optimise mobile experiences across devices.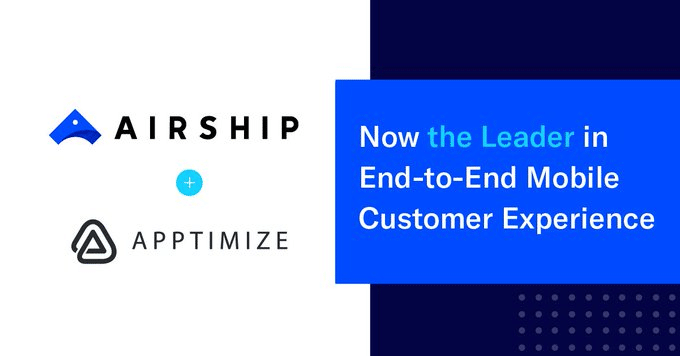 This move provides marketers and developers with a single solution to optimize the entire user experience across messaging channels and digital properties.
Airship lets businesses to send messages to customers on SMS, push notification, email, mobile wallet or other channels.
Apptimize is a solution for testing user experiences across multiple channels including mobile apps, websites and OTT.
"Today's most impactful companies are constantly reinventing customer experience, and a culture of experimentation is a critical part of driving that innovation," said Brett Caine, CEO and president, Airship. "By combining Apptimize mobile app and web testing with Airship's deep insight into customer engagement across channels, marketers and developers can focus innovation on the most critical areas while creating the seamless end-to-end experiences customers really want."