Consumers would rather share their toothbrush with their partner than receive an unsolicited phone call from a brand, according to new research.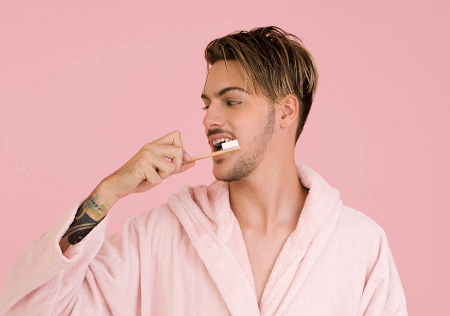 Research by Databoxer reveals that just 16% of people say that they dislike their partner using their toothbrush, compared with 66% of people who hate companies calling them out of the blue.
Women (69%) feel more strongly than men (64%) about disliking unsolicited calls, which tops the list of the 'most annoying things brands do without permission', according to consumers: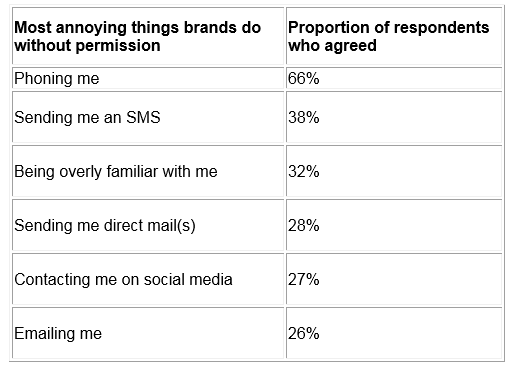 The research was conducted by GDPR compliance company Databoxer, which recently launched to help SMEs adhere to the EU regulation, as part of a campaign to uncover the state of consumer trust in 2018.
Databoxer co-founder Tim Haynes said: "While a comparison between toothbrush use and brand communication might seem glib, the research highlights some real issues consumers have with trusting brands in 2018.
"Nobody likes their personal effects or data being used without permission — least of all from faceless businesses — and with the upcoming GDPR, brands are going to have to change the way they get in touch with their target audiences."
The GDPR, which comes into force on Friday 25th May 2018, will mandate that all organisations that deal with European customers must get permission from customers to use their data, like their email address, age, gender and more for marketing purposes.
Haynes continues: "The GDPR is so close now, but a huge quantity of brands are still yet to get explicit permission from customers to continue using their data for things like email newsletters. The same research from Databoxer found that just half of consumers recall receiving an email from customers asking if the brand could continue sending them emails."
Databoxer's latest report, which explores the state of trust, is available to read for free.
https://www.databoxer.com/blog/key-messages-state-distrust-report-gdpr/