Online travel firm lastminute.com group has struck an ad partnership with travel publisher Rough Guides.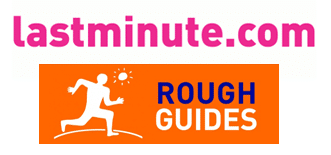 The two companies will combine their first-party data and targeting capabilities to allow for more accurate targeting of ads.
Meanwhile, their combined inventory will offer brands a unique opportunity to target the lucrative travel audience across both Rough Guides' site and lastminute.com group's network of European sites – including lastminute.com, Rumbo and Bravofly.
Brands will be able to use the combined offer to build bespoke campaigns and engage travellers with relevant ads at every stage of the travel journey.
As part of the partnership, lastminute.com group will use search and booking data to target its customers onsite with the most relevant travel guides for the destinations they are travelling to, right at the point of inspiration.
In addition, Rough Guides' content will sit on dedicated microsites on lastminute.com group's sites.
Commenting on the partnership, Alessandra Di Lorenzo, Chief Commercial Officer – Media and Partnerships at lastminute.com group, said: "We want to help advertisers engage travellers with relevant content from the research and inspiration phase, right through to booking and beyond - and this partnership allows us to do just that. It is part of our strategy to develop more rich, curated marketing solutions that go beyond the banner. And Rough Guides is a perfect partner for us – its iconic travel content will complement our own content creation capabilities, which we've been working hard to develop since acquiring WAYN - the world's largest social travel network - last year."
René Frey, CEO at Rough Guides, said: "This is a really exciting partnership for us. Not only will it help our brand partners to reach a bigger travel audience, it will also allow us to engage with consumers in a travel environment and later in the booking funnel, when they'll have a higher propensity to purchase our product. After all, when is there a better time to offer someone a travel guide than when they're booking their flight to that destination?"
Brands advertising through the partnership will be able to engage with lastminute.com group's 43 million unique monthly users, alongside the 3million visitors to Rough Guides' site each month.
Frey added: "With 35 years of inspiring travellers under our belt, our priority is to keep our original audience coming back while evolving the Rough Guides brand to draw in a younger crowd. With its sizeable reach and young, spontaneous audience, lastminute.com group is the obvious OTA for us to partner with."