Customer engagement company Airship is debuting its new EU cloud site and expanding its integration marketing clouds and data, making it easier for marketers to localise messages to international audiences.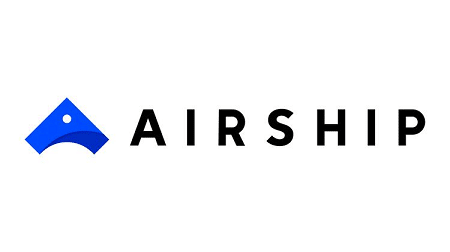 Following the early 2019 acquisition of its largest European competitor, Accengage, Airship is now opening its EU cloud site — a separate but virtually identical instance of its high-performance U.S. production environment.
The new cloud site is built on Google Cloud Platform (GCP) data centres located in the EU. The Airship Customer Engagement Platform helps brands meet GDPR compliance standards, and is certified to the EU-US Privacy Shield and accepts EU Standard Contractual Clauses, enabling European customers to use its U.S. cloud site — but now all new European customers will automatically have all Airship data and systems located within the EU.
This summer, Airship also opened an office in Munich, joining offices in Paris and London, to bring industry-leading scale, expertise and resources delivered through more than 100 employees to customers throughout Europe. In addition, particularly for pricing flexibility in Europe, Airship is now partnered with multiple Tier 1 SMS aggregators.
"TICTRAC is the personalised health and wellness platform that enables many of the largest healthcare providers and insurers to help their customers lead healthier lives, whilst reducing costs and improving retention and cross-selling," said Saagar Bains, head of product, TICTRAC. "Lasting engagement is paramount, and in Airship we found best-in-class capabilities to welcome, engage and motivate users across apps and email, and the expert services to ensure success for our clients. Having all of Airship's data and systems reside in the EU is icing on the cake … carrot cake that is."
"We are on a singular mission to help businesses around the world create end-to-end digital experiences that grow customer loyalty and lifetime value," said Brett Caine, CEO and president, Airship. "As we work to make the best engagement platform even better, we'll maximize the value our business customers receive with a relentless focus on simplicity, open integrations, deep industry and regional expertise and new innovations to help marketers grow and retain customers."