Aardman takes Shaun the Sheep digital with Baidu and Nintendo partnerships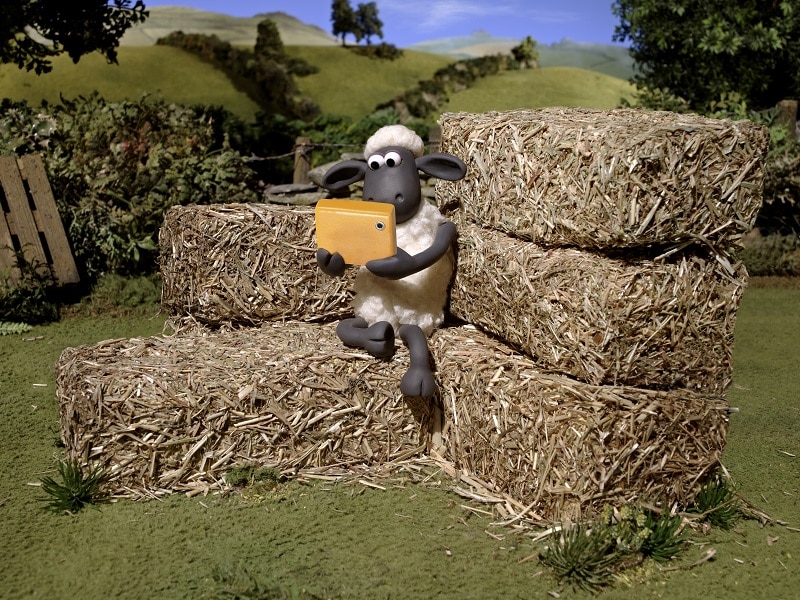 Animation studio Aardman has announced the evolution of its licensing programme with new digital partners for Shaun the Sheep.
In March, Baidu brought characters from A Shaun the Sheep Movie: Farmageddon to Facemoji Keyboard users worldwide, and Baidu IME users in China. Downloads totaled over 2 million in the first month after launch.
Aardman agreed a global publishing deal for the epic adventure, Home Sheep Home: Farmageddon Party Edition with Greenlight Games for Nintendo Switch. The agreement forms part of a multi game deal with Hatch Kids, available on android platforms.
Launching in June, Shaun and the flock take a plot of land within Sandbox, a user generated blockchain metaverse, developed by Pixowl, which will give users the chance to visit, engage and create within a specially curated Shaun the Sheep world.
One of the world's largest HTML5 game platforms, Azerion will be remastering the popular suite of Shaun the Sheep Championsheeps games, launching in July for a summer of sporting fun.
Also in HTML5, Shaun is chalking his cue for Cool Games' in August, in an all new pool game, Shaun the Sheep Pool.
Atari has signed a global deal with Roller Coaster Tycoon Touch. In November players will be able to welcome unique, personalised Shaun the Sheep attractions to their parks. Including themed rides, entertainers, park accessories, restaurants, cafes and a Sheep frills coaster.
Aardman Commercial Director, Robert Goodchild said: Shaun the Sheep fans around the world are a sophisticated bunch, and we're delighted that we have found new ways for them to engage with their favourite character. This is a complimentary set of partnerships that will greatly increase our brand presence within the interactive and gaming spaces"