AR pioneer Blippar goes into administration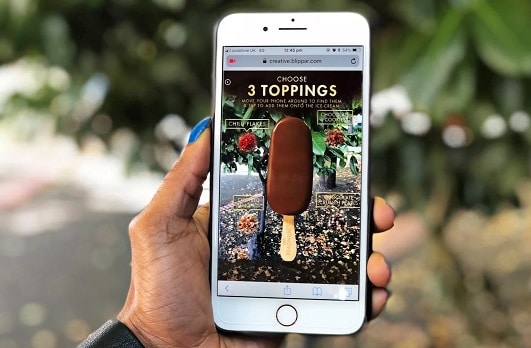 Blippar, a UK-based company that specialised in augmented reality received more than $100m in funding but ultimately failed to make a profit.
Blippar claimed to be valued at $1bn, said it was unable to secure the additional funding that it needed from one of its investors.
A statement on Blippar's website said the company's services were likely to come to an end and all employees would be let go.
The company's technology allowed users to view a virtual overlay on the real world that provided additional information and opportunities to interact through their smartphones.
It was used for a broad range of purposes from education to advertising but ultimately failed to make money as augmented reality began being seen by advertisers as a gimmick.
Blippar's Twitter feed said: "We're saddened to announce that Blippar has gone into administration today. We're eternally grateful to all our team members, customers, partners, our board and investors who have been with us on this incredible journey. his is an incredibly sad, disappointing and unfortunate outcome," the company said.
Founded by entrepreneurs Ambarish Mitra and Omar Tayeb in 2011, Blippar was a pioneer of promising secured funding from major investors including Qualcomm.