Cannes Lions 2019 round-up: Social activism takes centre stage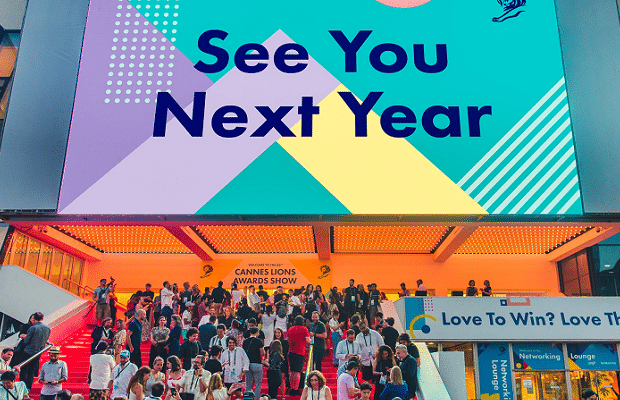 As Cannes Lions ends for another year, we look back at some of the biggest trends and industry comments from the biggest ad event of 2019.
This year, juries were keen to reward purpose and value-driven work with less focus on humour and irreverence than at previous festivals.
Marking its 66th year, the annual 'festival of creativity' hosted an eclectic mix of marketing execs and A-List celebrities.
The event has shifted over the years to incorporate the technological side of creativity, as the likes of YouTube Facebook and Twitter having a major presence, with temporary structures on the beach. But the traditional media companies also made their mark, with Comcast putting down stakes right next to Spotify and NBCUniversal sending over more reps than ever.
Many of the big award winners this year focuses on social Activism, from Nike's 'Dream Crazy' to Carrefour's 'Black Supermarket, but the message was that activism needed to be authentic, and backed up by actions.
The biggest controversy of the festival came from who wasn't there, as former Cambridge Analytica CEO Alexander Nix dropped out of his speaker slot following an onslaught of Twitter outrage over his invitation, due to the company's involvement in controversial election campaigns.
Industry comments:
Steve Sirich, GM Microsoft, Advertising, said: "One of the major themes we are seeing in Cannes this year are brands seeking and leading strategies with purpose and values. At Microsoft, our mission of empowerment is at the core of everything we do. Our goal is to make the world a better place through our enabling platforms, products and services. We strive to innovate with a focus on inclusion. We spoke about how we have placed a priority on inclusion in our culture, product design and marketing, and also showcased some of our discovery and work at our Microsoft space in the Connect, Learn, and Experience (CLX) center. It was clear our attendees and participants believe in creating and designing with inclusion in mind, and it is inspiring to see so many brands embracing the inclusion journey with curiosity and understanding."
Julia Smith, Director of Communications, Impact, said: "Cannes 2019 didn't disappoint on so many levels: the bars, beaches and parties all provided the right backdrop for business to be done and the conversations were largely positive. Fraud and brand safety reared it's head although Google and Facebook were quick to side step questions on this during their discussions; except in reiterating their conviction to fight fraud. What was being discussed was the real world consequences that fraudsters are faced with now and that the real threat of litigation combined with tech to prevent it in the first place, is taking effect. Damon Reeve, Ozone talked at the TAG/ Smart+ panel about the need for marketers to use the tools and capabilities that are right in front of them. Don't just talk about it, do it seemed to be the message on this topic and in general at Cannes this year.
Steffen Svartberg, CEO and co-founder, Cavai, said: "Cannes Lions has come at a time when there the circle of mistrust is at its highest and consumer trust in advertisers is at its lowest ebb for 60 years. Conversations on the yachts, the panels and in the Palais talked about the need to reestablish trust and CMOs need to prioritise emotional considerations and customers need for 1.2.1 contact. The rapid rise of chatbots, voicebots and chatvertising is expected to provide a solution to helping customers buy, interact and respond to advertising. Consumer first is a message that has resonated through every conversation. Let's see if it now follows through back in London."
Jenny Stanley, Appetite Creative Soulutions MD and Founder: "It is interesting to see the evolution of Cannes and to note that Google and Microsoft have minimal to no presence here this year. What we also noted was that the theme of technology enabling creativity has been reversed and is now creativity enabling technology. This is no doubt driven by more tech brands than ever are getting involved in the creative space. What is true of Cannes 2019 is that creative is leading the conversation."
Mattias Spetz, MD EMEA and co-founder, Channel Factory, said: "The circle of mistrust is at it's highest level and what is clear throughout our conversations in Cannes is that brand safety is not a nice to have. It is a must have. There is a feeling of scepticism around 'best endeavours' approach to brand safety. This has been fuelled by bad actor stories and issues around data and given that a brands' reputation can be irreversibly damage if you get it wrong, it's time to act, not talk.
Gavin Stirrat, VP Europe, Partners Services at OpenX, said: "This year's Cannes has seen something of a 'come-back' – bouncing back from the more sombre mood of the last few years and brimming with new ideas, creative campaigns, and, most crucially, technology. Meetings took precedence over parties, and the OpenX team saw 50% more meetings compared to last year – a clear yardstick for the change in mood.
"Everyone was talking about the continued dominance of Google and Facebook. Research has shown just 34% of consumers' online time is spent inside Facebook and Google properties, and yet advertisers are over-indexing on ad spend on those same platforms nearly two fold. Addressing that misalignment in spend has become the #1 concern for marketers in 2019, and we heard repeatedly from our partners that same desire to unlock walled garden spend for the open web.
"More broadly, TV hit prime-time in Cannes. In fact, right across La Croisette TV ad sellers, including, NBCUniversal, AT&T's ad unit Xandr, and Disney Advertising Sales were all demonstrating their abilities to deliver data-driven TV advertising… but that opportunity still remains broadly untapped. Marketers and advertisers still don't fully understand the immense behaviour change we're seeing, and the impact that change will have on targeting, and that's a huge missed-step.
"Our research has shown that one-third of UK consumers watch zero live television… none at all. But marketers still aren't taking full advantage of OTT. In short, more needs to be done to help them realise that opportunity.
"In 2020, I'd expect these conversations to have accelerated significantly as OTT continues to take a greater proportion of total ad-spend, and marketers develop a more clear understanding of the opportunity they have at hand. For brands, connected TV publishers and technology vendors, I would also anticipate a new level of conversation around technology – and how advances here are causing seismic shifts in our day-to-day work. Cannes has a unique ability to bring an entire industry together, and 2020 will only ever be bigger and better if it continues to build on what we've seen this year."
Lou Weiss, Shutterstock CMO, said: "Without a doubt, this year augmented reality (AR) has made the jump from experimental technology to a driver of exciting marketing campaigns, both in B2B and B2C markets. Google and Live Nation are amongst some of the brands announcing new AR tools this year at Cannes Lions, showing the growing adoption of the technology in the industry. We also recently launched our "View in Room" AR feature, allowing our iOS app users to visualize how a Shutterstock image would look in real life before licensing and downloading. This immersive approach to marketing allows consumers to try before they buy, from the comfort of their own home, reducing visualization barriers. As consumers become more accustomed to immersive visual environments, opportunities for brands to monetize from AR technology will continue to grow.
"The AR category was added to the Cannes Lions award submissions for the first time in 2017. Now marketers are truly realizing the opportunities of the technology as a storytelling medium, it will be exciting to see the developments over the next year and what the 2020 AR winners will look like."