Cisco and NTT back online initiative to combat poaching rise due to pandemic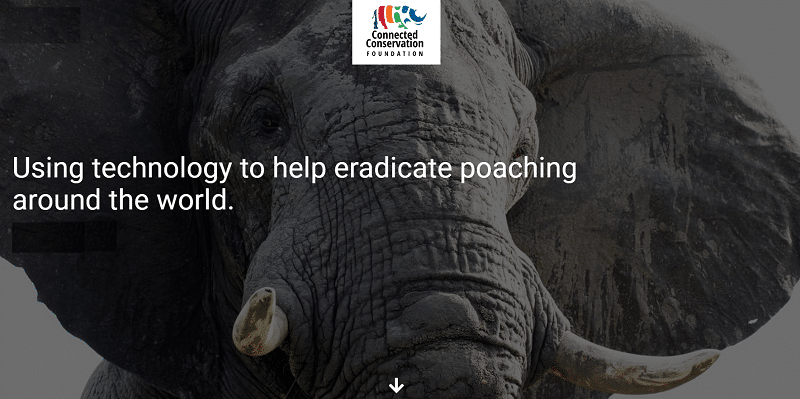 Connected Conservation Foundation, a newly registered UK charity is announcing its vision to help eradicate all forms of poaching around the world through technology.
The Foundation will raise funds for projects that deploy on-the-ground technologies, to protect the environment, safeguard wildlife and uplift local communities through education and the creation of new jobs.
Protecting wildlife is now more important than ever due to the life-changing impact of Covid-19, which has increased poaching activity and threatened local livelihoods dependent on wildlife tourism. COVID-19 has eroded rural economies across Africa, leading to increased pressure on protected areas and, in places, an escalation of poaching for bushmeat and high-value wildlife products. Immediate action is needed to avert this crisis and protect endangered species such as rhinos, elephants, lions, pangolins and tigers, as well as many other species that inhabit wildlife reserves.
The Foundation's projects will combat the effects of Covid-19 by empowering local conservation partners with technology to detect and respond to suspicious activity in wildlife reserves before poaching occurs. Projects will support collaborative partnerships that are critical to achieving the long-term protection of wildlife. The initiative will also work with surrounding communities to provide education through on-the-job training across the different technological solutions within the local park reserves.
It was formed through the leadership of Bruce "Doc" Watson, co-founding executive of Dimension Data (now part of newly formed company NTT Ltd.). The Foundation will bring together technology partners, conservationists and like-minded organisations, to support an interdisciplinary approach that is critical to stop poaching through the application of conservation technologies.
The Foundation was created to follow the success of the pilot project, Connected Conservation, which reduced rhino poaching by 96% in a South African private game reserve in its first two years of operation. The project has since expanded to Northern Kenya, working closely with the Northern Rangelands Trust.
By changing the focus of wildlife conservation to track the movement of people, not animals, the Foundation's projects will replicate the pilot. The pilot project used a first-of-its-kind proactive approach and a wide range of technologies, such as sensors, CCTV cameras, biometric scanning and acoustic fibre to form a reserve area network that protects wildlife and people in charge of their safety.
The combination of technology donated from NTT Ltd. and Cisco, the support of partners such as The Vulcan Trust, Dimension Data, Mishcon de Reya and Northern Rangelands Trust, and the funds raised from both individuals and business sponsorships, will help the Foundation to roll out more of these successful projects in other geographies to protect even more species.
Doc Watson comments: "Following the outbreak of Covid-19, the risk to wildlife is even greater. It is now more important than ever to protect the world around us and reduce the terrible act of poaching. It's our duty to act and create a world where animals can roam free. Reduced tourism in park reserves has seen unemployment rise and more animals killed for meat. We need to empower park reserve managers with the knowledge and tools needed to protect the local wildlife.
Watson continues: "The Connected Conservation Foundation is building on the success of the pilot by helping local conservation teams roll out these proven technologies, to expand and protect vulnerable wildlife. Working together, we have a real opportunity to drastically reduce poaching all over the world."
The new Foundation is based in London, UK, and will operate independently under the governance of a board of directors. The Foundation aims to provide a framework, guidance and structure to attract and manage donations and investments, providing transparency on how and when funds are deployed into projects.
Donations to the Foundation can be made through their website. Donations support reserve projects in South Africa, Kenya, Mozambique and Zambia. Initially focusing on efforts to protect rhinos, elephants and antelopes, donations received help to fund the technology and equipment required to establish the virtual fence line and preserve the land in which the wildlife inhabit.