Content agency nets big win for local pub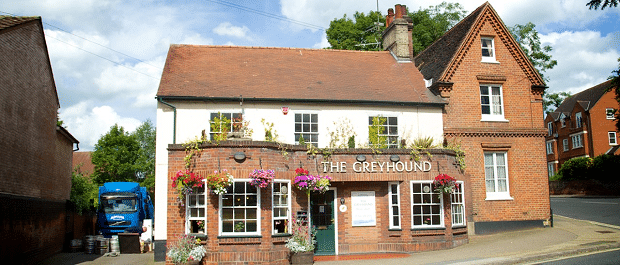 A combination of humour and football has helped content agency Magic Word Media prove the value of adding creative editorial to business websites.
The agency usually serves medium to large businesses, offering blog/article writing and copywriting services.
But owner Simon Young also likes to support his local pub, so writes blogs for The Greyhound in Ipswich in return for "a few beers".
The arrangement not only quenches Simon's thirst but propels The Greyhound's website traffic and brand mentions to unprecedented levels.
Magic Word Media recently submitted a post to The Greyhound website unveiling the pub's new Ipswich Town FC matchday dish, called Norwood Nachos.
The tasty meal will reduce in price depending on how many goals striker James Norwood, who arrived this summer from Tranmere Rovers, scores for Ipswich this season.
Starting at £10 for the first home game it will be £1 cheaper if he nets on his home debut. Then the meal comes down another £1 at various goal milestones until the season wraps up next May.
Fans will tuck into Norwood Nachos for just £4 if he reaches 30 league goals.
Simon and pub landlord Dan Lightfoot arranged a synchronised release on social media. Twitter started generating substantial blog traffic. Then, Ipswich forward James Norwood himself retweeted the article, spiking traffic even further.
Within a day of publication, The Greyhound's website had received more than 2,000 visitors, well over three times the previous daily record (set when another blog revealed the landlord's father was promoted from pub caretaker to Executive Senior Manager of Sanitation and Waste Disposal Services for his 80th birthday).
More good news followed when the local media picked up on the Norwood Nachos story and ran it almost word for word, exposing The Greyhound to an even wider audience. The East Anglian Daily Times version is a good example.
Simon, a former news executive for The Sun, the Sunday Express and the Sunday Mirror, said: "The Greyhound won't mind me saying it is our smallest client.
"But this story is an excellent example of how content helps businesses of any size garnish a sizeable return on its marketing investment.
"It also reduced my bar tab.
"A consistent, creative and well-written blog will help engage existing and new customers. It will also improve your SEO rankings, build your reputation as an expert in your field and generate PR in the form of free press coverage.
"The Norwood Nachos article we produced for The Greyhound is a perfect illustration of this."