ContentSquare gets £45m funding boosts for AI-powered analytics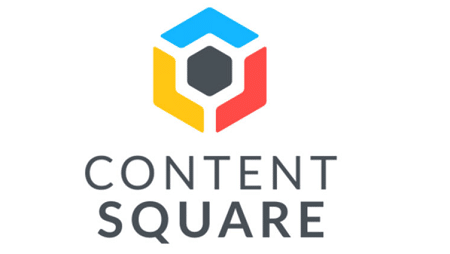 London-based UX analytics platform ContentSquare has raised £45 million in its Series C round of funding, just one year after having raised £31 million+ in its Series B funding round.
Led by French private equity firm Eurazeo, Seris C brings the company's total funding to £90 million since 2016 and, like Series B's, will go towards research and development focused on AI and predictive analytics.Aiming to fill a void left by many other analytics platforms, ContentSquare's USP is that rather than showing brands where they are losing customers online (via their website or app), it aims to discover why those customers are being lost.
This new capital will help ContentSquare increase research and development, focused on AI and predictive analytics, and continue to expand its business across EMEA and America. All the previous investors in the company, including Highland Europe, also participated in the round.
"Now more than ever, enterprises understand that improving the digital customer experience is a matter of great importance," said Jonathan Cherki, Founder and CEO of ContentSquare.  "With this new funding we are accelerating the development of our solution, leveraging deeper analytics to expand our insights and make them smarter. Online and offline, this will provide retailers and brands with a larger return on investment and help them to identify business opportunities, in addition to driving the new, decision-based era of digital experiences to our customers – a critical factor in today's ultra-competitive digital landscape."
By tracking customer behaviour through billions of digital touch and mouse movements, ContentSquare transforms this knowledge into profitable actions that increase engagement, reduce operational costs and maximize conversion rates. Used by digital, content, product, analytics, acquisition, IT and UX teams, ContentSquare is pioneering the digital transformation evolution for major global brands. Currently, ContentSquare works with a roster of top companies in retail, luxury, travel, hospitality, automotive, finance insurance space, including the global major brands like Walmart, Samsung, Sephora, Tiffany, LVMH, Accorhotels, Avis, BNP Paribas, GoPro, Ikea, Nissan and more.
"We are very excited to participate in another round of funding for ContentSquare and are huge believers in the rapid growth of the product, collaboration throughout the management team, and their dedicated focus to their customers," said Yann du Rusquec Managing Director of Eurazeo Growth. "With a unique role in helping enterprises truly understand their users and create the very best digital experiences, we are confident that Cherki's transformative vision for predictive experience will bring significant growth to this large market."
"We are delighted to reiterate our support to ContentSquare whose ambition and potential perfectly fit our growth equity strategy," said Virginie Morgon CEO of Eurazeo.
Since ContentSquare's series B funding announcement in January of 2018, the company has continued its development by releasing two new solutions for customers, CS Live and AI Alerts, which deliver customer experience information in real-time. CS Live has provided ContentSquare's clients with a unique way to immediately identify consumer metrics, on their website with no need for any dashboard. AI Alerts, ContentSquare's newest monitoring system, enables businesses to detect and react to improve customer engagement without manual effort.
The company's innovations over the past year have led to more than 100 per cent growth with customers in many industries in more than 100 countries. In 2018, ContentSquare was recognized as one of Europe's Hottest Start-ups by WIRED Magazine.