D&AD winner: ALS Association gives people back their voice with tech
BWM Dentsu and its PR arm, Haystac launched Project Revoice with the ALS Association in the US and MND Australia.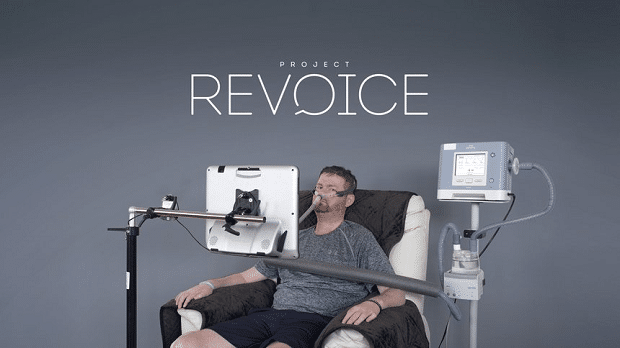 The challenge
As a collaboration between BWM Dentsu, Haystac, Lyrebird, Finch, Rumble Studios, Space 66 and the ALS Association, it took a year to bring this revolutionary speech synthesis project to life.
In the past, people with ALS could use pre-recorded messages to communicate, but the BWM Dentsu Group worked with Canadian software partner Lyrebird to create a complete voice clone.
The groundbreaking initiative introduced a breakthrough in speech technology for people living with ALS (Motor Neuron Disease), enabling those who lose the ability to talk, to continue speaking in their own authentic and personal voice.
The campaign
To launch the initiative, Project Revoice gave Pat Quinn, co-founder of the ALS Ice Bucket Challenge, his voice back. Pat did not record (or bank) his voice before ALS robbed him of his ability to speak. Using footage from his many Ice Bucket interviews, the team were able to re-build his voice.
This allows Pat to speak freely and naturally in his own voice, rather than a 'machine' voice, when linked to his eye reader assistive technology. The man who gave ALS a voice now has his own voice back.
The results
"This new breakthrough will change the future of personal communication for people who are diagnosed with ALS from here-on," says Brian Frederick, Executive Vice President of Communications, ALS Association.
Project Revoice is now working to encourage MND and ALS communities around the world to record their voices so they can be digitally recreated in the future using this innovative new voice cloning technology.