Data analytics to drive competitive advantage during Black Friday sales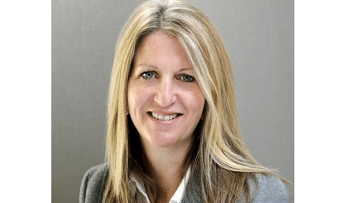 With Black Friday just around the corner, Helena Schwenk, Market Intelligence at Exasol, looks at how data analytics will be pivotal in helping brands understand historical performance to forward plan for this year's sales as well as optimise on customer behaviour like never before.
The impending Black Friday sales represent a huge commercial opportunity for businesses to drive sales and customer experience. While some retailers are opting entirely for environmental reasons, others are expected to lure shoppers with expedited delivery options, pickup convenience, new loyalty program perks, events in-store, and more.
This will have a knock-on effect on everything from online customer journeys to the distribution centres that need to be set up to deal with an influx of returns and deliveries. And organisations need to ensure they maximise sales and service in this incredibly competitive retail window. This is where data analytics comes into play and drives competitive advantage. Brands can a) understand historical performance to forward plan and b) optimise on customer behaviour like never before.
With data analytics organisations can create customer microsegments, personalised product and gift guides, and attractive discounts. In fact, prices can be analysed and automated in near real-time according to website activity, competitor pricing, product availability, item preferences, order history, expected profit margin, and more. While predictive analytics can ensure bottlenecks can be tackled before they rise. In-store for example, retailers such as Target, CVS, Nordstrom and Walmart are using sensors and beacons to track customer journeys and interactions to identify pain points and alter store layouts or increase staff headcount based on the data insights they provide.
Inventory can also be optimised with data analytics. By drilling into billions of transactions and variables such as past sales, searches on a website, and weather, retailers can predict what customers are going to buy before they order it and enable AI engines to automatically order products from suppliers in the variety of sizes, colours etc.,. You're then fully prepared for a massive spike in interest and can embrace data to drive sales, win new customers, and crank up excitement during the pivotal last couple of months of the year!
By Helena Schwenk
Head of Market Intelligence
Exasol