DMA Awards: Mondelez 'White Crème Egg' campaign takes top prize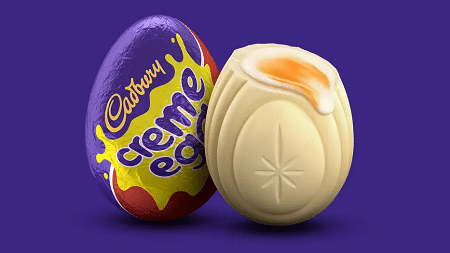 ELVIS's campaign for Mondelez has taken home the Grand Prix at the DMA Awards 2019 ceremony at London's Old Billingsgate, where all this year's winners were announced.
The 'Hunt the White Cream Egg' campaign won the top prize thanks to its creative execution, integrated strategy and, ultimately, fantastic results for the brand.
Matt Conner, Chair of the DMA Awards Committee and MD of MRM//McCann said: "The Grand Prix winner excelled in combining a creative strategy with intelligent use of data throughout its audience selection and placement. This engaging campaign encapsulated the brand values, triggering behaviours that went on to deliver a significant retail sales impact. Delicious!"
However, despite taking home the top prize, ELVIS did not take how the most Gold Awards of the night, as that honour went to Proximity London who took home five in total. This was closely followed by Ogilvy (4) and then Merkle, MRM//McCann and MullenLowe Open taking three home each. The leading brand on the night was IKEA (5), followed by Health Education England (3).
In total, 17 different agencies and 22 brands each took home at least one Gold across all the categories this year, highlighting the breadth of the great work being done across the data and marketing industry.
Rachel Aldighieri, MD of the DMA said: "The campaigns entered into the DMA Awards every year showcase the amazing talent our industry has within it. It also highlights how, despite economic uncertainty, we continue to deliver fantastic and engaging work for clients. Winning a DMA Award means you've truly made a difference, so every one of this year's winners should be proud of their achievement."
This year's Awards were judged by over 300 senior marketers from agencies, brands and suppliers over 4 days, with additional days of judging in Bristol and Edinburgh this year too. The top agencies and categories they won are:
Proximity London = 5 (for 'Best Brand Building Campaign', 'Best Design or Art Direction', 'Best Launch Campaign', 'Best Use of Social Media' and 'Retail and E-commerce')
Ogilvy = 4 (for 'Best B2B', 'Best Use of Email', 'Entertainment, Publishing and Gaming' and 'Technology')
Merkle = 3 (for 'Best Customer Retention Programme', 'Best Digital Performance' and 'Best Use of Marketing Automation')
= MRM//McCann = 3 (for 'Best Use of Unaddressed Print', 'Financial Services' and 'Travel and Leisure')
= MullenLowe Open = 3 (for 'Best B2C', 'Best Customer Journey' and 'Public Sector')
Cadbury Creme Egg – It's Hunting Season – Integrated from ELVIS on Vimeo.
For the full list of DMA Awards 2019 winners click here.