FlipKart takes on Amazon Prime in India with original video content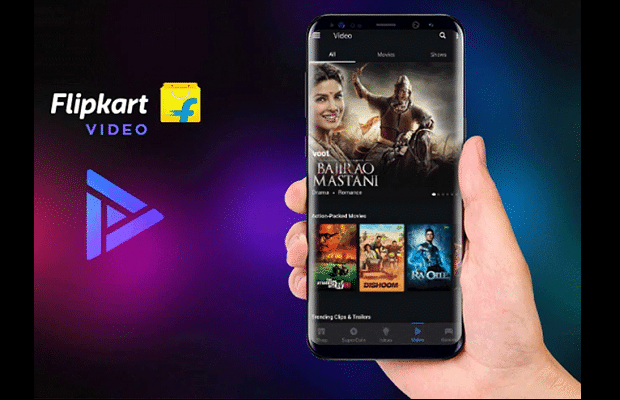 FlipKart has expanded into original video content as the Walmart-backed Indian ecommerce platform takes on Amazon Prime Video.
The 'Flipkart Video Originals' launches two months after it introduced free video streaming service to draw new users from small towns and cities in India.
Flipkart is eyeing the next 200 million consumers who are coming online. The company believes that most consumers are introduced to the internet through online videos.
Hence, video content and entertainment could play a big role in getting consumers to come and buy online.
Integrated within the Flipkart Video platform, Flipkart Video Originals will be produced and curated especially for the Flipkart platform. The first creator to join the platform is Academy Award-winner Guneet Monga.
"Our singular focus at Flipkart is to bring value to the lives of our consumers, through carefully tailored and curated offerings. There is an existing gap that needs to be filled and at Flipkart, we saw an opportunity to create great video content which is easier for people to consume, which is mobile-first.
From short stories created by award-winning producers to entertainment shows featuring the leading talent from Bollywood, we believe that our platform will have something special for every consumer," said Prakash Sikaria, vice president – growth and monetization at Flipkart, in a statement.
This initiative once more pits Flipkart against Amazon. Amazon India started its Prime video service in December 2016 and has since developed a strong fan base with hit original shows such as Made in Heaven and Mirzapur.
Flipkart claims that unlike other video offerings available today, it is integrating "compelling technology in entertainment, for the widest consumer base which penetrates into the deepest parts of the country."
In the coming months, Flipkart will work with production houses such as Studio Next, Frames and Sikhya Productions, to bring forth unique content across genres and languages. The first original series 'Backbenchers' hosted by Farah Khan goes live later this month.
India's video streaming industry is set to grow at an annual average pace of 21.8% to reach ₹11,977 crore by 2023, according to a report by global accounting firm PwC.
Subscription-based video-on-demand platforms are projected to grow at an average yearly rate of 23.3% to reach ₹10,712 crore between 2018 and 2023.
The 34 companies present in the cluttered market comprise US platforms such as Netflix and Amazon Prime Video, as well as Indian services such as ZEE5, Voot, Eros Now and ALTBalaji.