Gender stereotypes banned in UK ads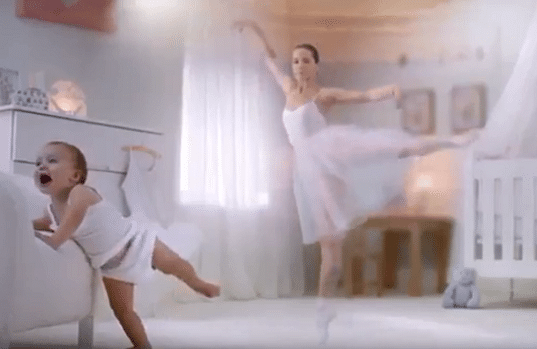 Adverts depicting harmful gender stereotypes, such as men struggling with the housework or women unable to park a car, will be banned in the UK under a new ruling coming into force today.
The new rule from the Advertising Standards Agency (ASA) stipulates that ads must not include portrayals likely to cause harm or serious or widespread offence, such as showing a man with his feet up while a woman cleans up the family's mess and girls being less academic than boys.
The ASA conducted a review into the impact of gender stereotypes in adverts, and found evidence that harmful stereotypes can "restrict the choices, aspirations and opportunities of children, young people and adults," and that stereotypes can even be "reinforced" when they're used in advertising material.
As a result, from today, the ASA has officially introduced a ban on gender stereotypes in adverts "that are likely to cause harm, or serious or widespread offence".
The ASA gave the advertising industry six months to prepare for the ban, which the CAP enforced on Friday (14 June).
Other banned situations include ads that show a man or woman failing to do a task specifically because of their gender, for example, a woman failing at DIY, or failing to park a car.
In 2017, Co-op came under fire after they advertised their Fairtrade Piñata Egg alongside the caption: "Be a good egg. Treat your daughter for doing the washing up."
The ASA stressed that the ban doesn't stop advertisers from using gender stereotypes "to challenge their negative effects," and will deal with each advert on a "case-by-case basis".
As part of the review, the ASA showed a group of children, young adults and adults a selection of advertising material, some of which played upon gender stereotypes, to gage their response to the material. One of the most clearly gender-stereotypical ads was a 2017 TV advert for Aptamil Baby Formula, which showed a baby girl growing up to be a ballerina and a baby boy becoming an engineer.
Stephen Woodford, chief executive of the Advertising Association, commented on the new ban, stressing that advertising should be a positive and progressive force in society.
He said the new rule tackling harmful gender stereotypes in adverts was "an important addition to the expectations we all have for responsible advertising", noting that "advertising has a crucial role to play in the way society represents itself and this new rule is the next positive step for our industry."
The ASA's chief executive, Guy Parker, added: "Our evidence shows how harmful gender stereotypes in ads can contribute to inequality in society, with costs for all of us.
"Put simply, we found that some portrayals in ads can, over time, play a part in limiting people's potential. It's in the interests of women and men, our economy and society that advertisers steer clear of these outdated portrayals, and we're pleased with how the industry has already begun to respond."