Google debuts first ever B2B search campaign with 'Find What Matters' ads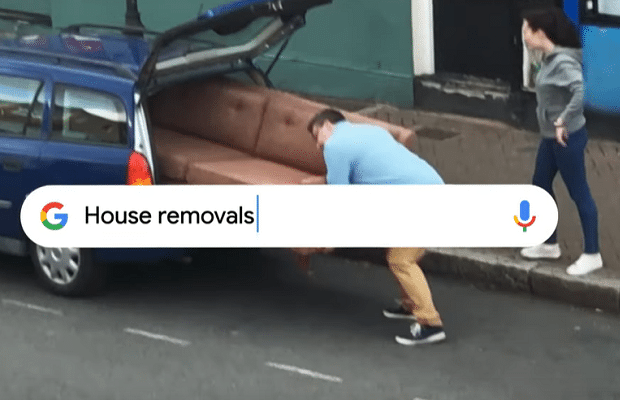 Google is launching its first ever B2B search campaign to remind businesses of the value of Search as an advertising platform.
The ads have been designed deliberately like a B2C campaign to help reignite excitement for marketers around search, who are also consumers and users of search.
Created by 72andSunny Amsterdam, the campaign highlights the unique audiences and moments which Search can reach.
The campaign launches in September in the UK and will run for two months, on social including YouTube, display, search, OOH and print media. Media will be run through OMD and Google's digital agency Essence.
The campaign speaks to the continuous value and ongoing relevance of search to consumers, highlighting the fact that consumers use Google Search with intentionality to find what really matters to them – when it matters. For most consumers, Search is often the connection between inspiration and action and the 'Find What Matters' campaign aims to remind marketers and media buyers how important Search remains and how transformative it can be for businesses.
Gemma Howley, Search Lead at Google UK & Ireland, said: "The things that are most useful in life we often take for granted. Like with running water or electricity, it's easy to forget about the remarkable, complex system that brings you what you want when you turn the tap or hit the switch. Search is the first digital utility – an incredible tool that allows people to cut through a noisy and cluttered world and find what they are looking for, wherever they are.
"We know that even fleeting exposure to an alternative brand can disrupt purchase decisions. This makes Search an incredibly powerful tool and we want to celebrate it in 'Find What Matters'. In an uncertain world full of questions, it's important to remember the value of providing an answer."
Rey Andrade, Deputy Executive Creative Director at 72andSunny Amsterdam said: "In the advertising world, business-to-business projects can often be regarded as the overlooked stepchild but we really dug in with this one. The campaign is aimed at marketers and media planners but we chose to focus on the magic of Search and simple human moments with everyday users to highlight the truth that while other popular platforms are for mindless scrolling, Google Search is where we turn to get answers to our questions, both big and small.
"The 'Find What Matters' campaign, created by 72andSunny Amsterdam, was based on the truth that where customers go, brands will follow. To re-ignite the enthusiasm for Search in marketers' media plans the campaign focuses on life moments, like delivering a much-needed ice cream or finding a removals service at short notice, to highlight the key role Google plays in consumers' everyday lives. The ads are purposefully created with a consumer look and feel but will be targeted at marketers and media buyers, reminding them how important Google Search is in their strategies. The campaign breaks in September in the UK and runs for two months, with media through OMD and Google's digital agency Essence."