Google to label slow websites in Chrome browser?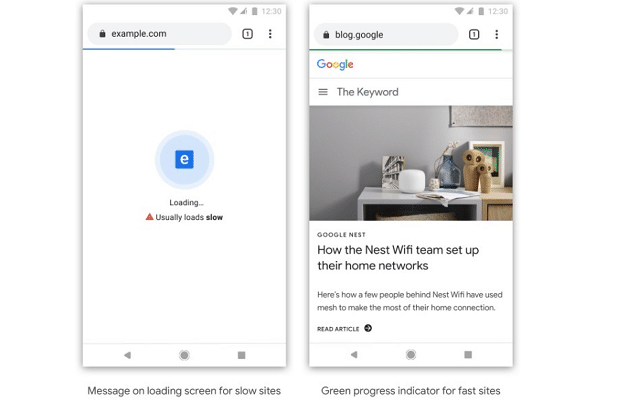 Websites that load slowly because they are poorly coded could soon be flagged by Google's Chrome browser.
The internet giant said it was working on several "speed badging" systems that let visitors know why a page is taking time to show up.
"In the future, Chrome may identify sites that typically load fast or slow for users with clear badging," explains a blog post from the Chrome team. "This may take a number of forms and we plan to experiment with different options, to determine which provides the most value to our users."
A new badge could appear in the future that's designed to highlight sites that are "authored in a way that makes them slow generally."
Google will look at historical load latencies to figure out which sites are guilty of slow load times and flag them, and the Chrome team is also exploring identifying sites that will load slowly based on device hardware or network connectivity.
In the blog, Chrome engineers said its plan to identify sites would be refined over time and was designed to improve the way websites were created.
"We are being very mindful with our approach to setting the bar for what is considered a good user experience and hope to land on something that is practically achievable by all developers," it said.
Google's Chrome browser is used by 64% of people who go online, figures from market research firm Statista suggest.