Guest comment: What can TV teach us about making digital budgets work harder?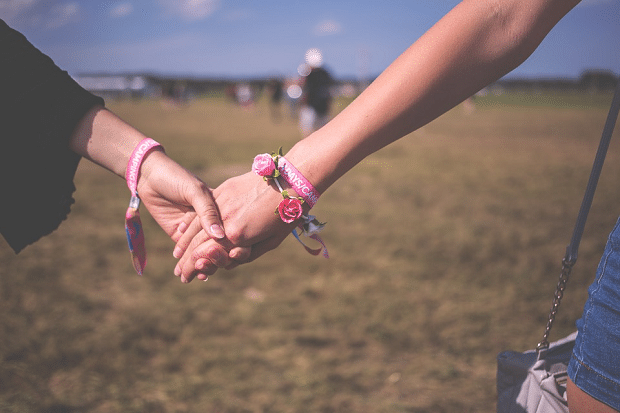 The problem of waste affects nearly every brand in the ad space.
n, Head of Insight at Inskin Media explores the benefit flighting can bring to the campaign mix, and which scenarios work best for particular campaigns.
Advertising waste affects nearly every brand, with estimates suggesting marketers waste approximately 26% of their budgets on unproductive strategies and ineffectual channels. And with the rise of ad-fraud, ad-blockers, and continued reliance on narrow measurement techniques like Click-Through Rates (CTR), nowhere is this wastage more talked about than within the digital advertising space.
However, there is another side to this story, and a far more positive one. Brand advertisers are also gaining a "carry-over" benefit from their ad spend, which is not usually accounted for in digital advertising. It is, however, an accepted practice in the TV industry.
Adstocks modelling: Accounting for the "carry-over" effect
For years, the TV world has utilised Adstock modelling to highlight the value of spend on the medium. Advertising adstock is a term used to describe the prolonged or lagged effect of advertising on purchase behavior. Adstock theory states that exposure to television advertising builds awareness of featured products and brands, influencing subsequent purchase decisions of consumers. Each new exposure builds greater awareness, though eventually awareness fades if it is not supplemented with fresh exposures. If there are no more exposures, eventually adstock fades entirely, to the starting level of awareness.
Adstock is a model of how this carry-over effect builds and decays and allows planners to more effectively invest in TV advertising by flighting their advertising intelligently, so they can leverage this carry-over effect.
Apply this thinking to digital
A recent study we conducted with Lumen Research has found that through the intelligent insertion of high-impact formats in digital campaigns, we can deliver the same benefit using digital display units.
How does this work? Well, it all hinges on the ability to increase (and sustain) visual engagement times of consumers. The human brain likes patterns – so when it finds that certain information appears more than once, it uses the repetitions to form a possible sequence. This is referred to as the "frequency illusion", or more popularly, as the Baader-Meinhof effect.
Our research found that when pre-empted by a high-impact format, we're 27% more likely to look at a standard ad, via something we call the 'amplification effect'. We're also likely to look at it 39% longer.
Higher levels of visual engagement have direct links to important business metrics like brand recall – so any chance to increase visual engagement via digital campaigns is critical.
Naturally this amplification effect fades with time. In fact, our research shows that about 75% of the amplification effect is retained per day, meaning net attention lift to the standard format caused by the high-impact format will weaken over time.
By inserting high-impact formats at strategic points in the campaign timeline, we can maintain and even strengthen this amplification effect, boosting overall visual attention levels significantly.
Pick the right strategy
Following our research with Lumen, their team modelled out a set of flighting scenarios based on the data we collected. We found that different flighting strategies work best for different types of campaign objectives, offering practical guidelines to planners on how to optimise the blend of investment in high-impact and standard formats.
Front-loading a campaign with high-impact formats and following with standard formats: This approach led to an immediate burst in attention, which faded over time. Over the course of a month, the standard formats gained a boost of 57% in terms of attention. Naturally, this approach would be well-suited to short, bursty promotions or activations.
Regular weekly insertions of the high-impact format, coupled with standard formats: This resulted in weekly spikes in attention, with a steady increase week-over-week in attention. After two weeks, this approach exceeded the attention provided by the front-loaded one, as attention eventually faded in that scenario given the absence of new high-impact formats. Over the course of the month, this approach delivered 41% additional attention.
Double the high-impact formats: Lastly, we doubled the number of high-impact formats, inserting two per week. This led to a similar attention map as the weekly insertions, but with considerably higher peaks. In fact, this approach delivered an 87% boost over the course of the month.
Make a bigger impact at no extra cost
The effects of these flighting scenarios offer evidence that with intelligent planning specific to the needs of each campaign, media planners can drive greater attention toward digital campaigns at no extra cost. This in turn increases conversions and brand recall, ultimately benefiting overall brand building and campaign performance.
Given the demands advertisers face in today's fragmented media world, gaining customer attention is a profound challenge. Intelligent flighting could be an important weapon in the planner's arsenal, to maximise returns without having to increase spend.
By Dominic Tillson
Director of Marketing and Insight
Inskin Media