In-game ad firm Bidstack buys Pubguard to boost ad quality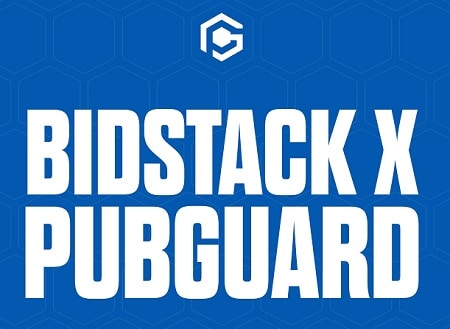 In-game ad firm Bidstack has bought PubGuard, a firm that provides AI technology developed to automatically identify offensive, malicious and fraudulent ads.
With ad fraud costing the industry an estimated £23 billion in 2019, the acquisition was of paramount importance and further bolsters Bidstack's comprehensive brand safety policies.
Pubguard reviews billions of ads every month using advanced image and code recognition technologies.
Brand safety and ad fraud have been hot topics in the advertising industry in recent years – it is estimated that ad fraud could cost the industry as much as $23bn in 2019. A recent Brand Safety report also found that 65% of advertisers are present in non-brand safe environments and there have been numerous calls to tackle these challenges from industry leaders.
Brands and advertisers currently engage with Pubguard's services by paying a tiered system of monthly fees with packages starting at $1,000 for 100M impressions. This deal will see Pubguard's AI technology integrated into Bidstack's SDK which will scan all of their gaming inventory, keeping it free from ad fraud at no additional cost to Bidstack's clients.
James Draper, CEO of Bidstack, commented: "As custodians of studio directors' artwork the prevention of fraudulent advertising is a priority for us. Pubguard brings a number of technical and commercial upsides to Bidstack. First, we are protecting gamers against fake adverts that, for example, could redirect them to adult content. Second, Pubguard brings the group technology and a brand that is respected in the gaming and digital media space.
"As we have said previously, our intention is to grow Bidstack to become a significant media owner in the video games market. While we continue with organic development, I believe the purchase of Pubguard, our first venture into growth by acquisition, is just the start of what we see as an aggressive growth period.
"We'd like to welcome the Pubguard team into the Bidstack family and we look forward to growing the business further."
Justin Wenczka, CEO of Pubguard said:"Due to high levels of user engagement we've seen gaming brands targeted by fraudsters so it makes sense for us to focus on an area of great need with the fantastic team at Bidstack. Gaming is part of our company culture so we know the huge potential of unlocking multi-platform ad spaces and the need for increased safety measures to protect its sensitive demographics. Bidstack has a tremendous focus and comprises of some of the best talent in the industry and we're looking forward to achieving great things together moving forward."