Instagram tests hiding likes to remove pressure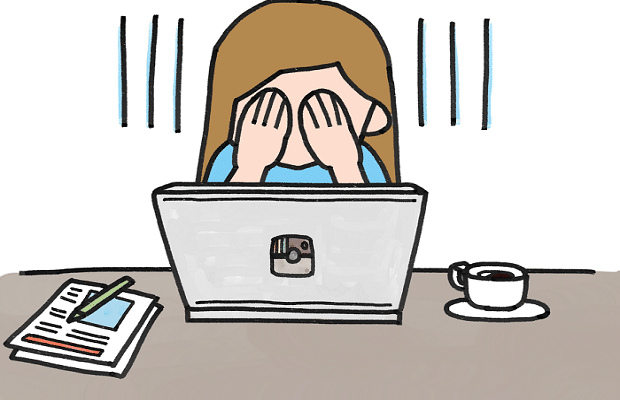 Instagram is rolling out a new feature to hide the 'like' count from users in seven new countries to "remove pressure" on users.
The trial began on Thursday in Australia, Brazil, Ireland, Italy, Japan and New Zealand, Instagram said in a statement. It was launched in Canada earlier this year.
The social media platform said in a statement to users:
"We want your friends to focus on the photos and videos you share, not how many likes they get. You can still see your own likes by tapping on the list of people who've liked it, but your friends will not be able to see how many likes your post has received. We're looking forward to learning more about how this change might benefit everyone's experience on Instagram."
Users will see only a user name and others below their posts, where they previously saw the number of people who had liked it.
Mia Garlick, Facebook Australia and New Zealand director of policy, said in a statement that the goal was for users to feel less judged.
We hope this test will remove the pressure of how many likes a post will receive, so you can focus on sharing the things you love, she said.
The moves comes after some studies linked social media platforms to mental health difficulties for young people.
Adam Williams, CEO Takumi, said: "The move could be an important step in improving any negative public perception of influencers and ultimately, could encourage better marketing practices. As a result of Instagram hiding likes, commonly seen as a driver of social media pressure, consumers may be more likely to interact with a wider range of brands and creators they have a genuine connection with and passion for, rather than simply liking the most popular ones or trying to 'keep up'. Having likes hidden on Instagram could also result in more authentic individualism and creativity in influencer content, improving the experience for consumers. In the words of Instagram itself, the change is intended to get "your followers to focus on the photos and videos you share, not how many likes you get."
"Instagram has also said the change will not affect measurement tools for brands and agencies, and it would seem unlikely they would introduce an update that would harm their own business model long term. Responsible advertisers should already be employing strategies that focus attention away from vanity metrics such as 'likes' and instead towards measuring ROI through relevancy of audience and more meaningful engagement such as click-throughs."