Lickd joins forces with Universal to make music accessible to YouTube creators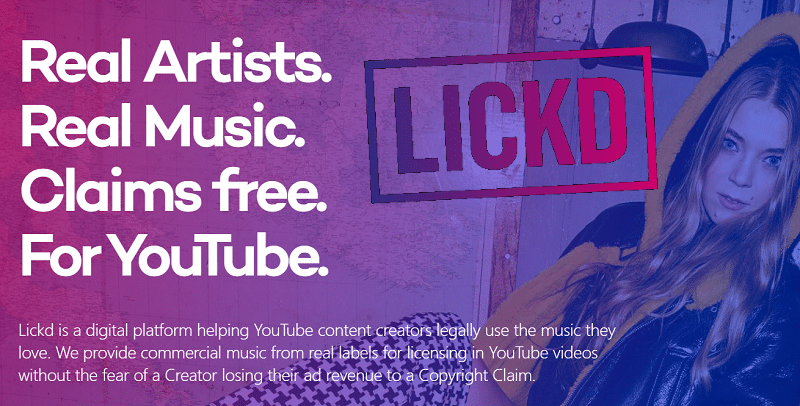 Lickd has partnered with Universal Music Group and Universal Music Publishing Group to allow YouTube influencers access to famous songs and new releases from the company's unrivalled music catalogue.
The rapid growth in YouTubers using music as a key part of social video production has also meant an uptick in copyright cases – this partnership between Lickd and UMG will streamline the path through the complex rights landscape for YouTubers, allowing both new and established artists to reach the huge, highly engaged and growing audiences of some of the most popular influencers in the world.
The collaboration will see YouTube content creators given access to a diverse selection of new releases and tracks from the two companies' unrivalled music catalogues, across multiple UMG territories.
Paul Sampson, Chief Executive Officer, Lickd said: "Partnering with UMG and UMPG represents a huge step forward in the creation of a streamlined path for social content creators to access pre-cleared commercial music. This is one of many positive moves helping to craft a more artist, songwriter and creator-friendly world comprising of fair compensation and affordable licencing. This collaborative partnership will undoubtedly deliver new ways for creators and musicians to actively engage with fans globally."
James Healy, SVP Digital Strategy and Business Development, UMG added: "We're delighted to enter into a partnership with Lickd at a time when UGC is experiencing exponential growth and music remains the number one passion point for many globally. UMG recognises that by embracing and connecting these creative forces, our artists, their fans, who themselves are content creators and today's social content creators, we are enabling an environment of deeper collaboration and discovery, under a scalable model."
Alex Ianev, Senior Director Business Development and Digital at UMPG commented: "At a time when more and more people are consuming content, we are thrilled to be working with Lickd to deliver greater value to creators, artists and consumers. We look forward to continuing to support the creator industry and to seeing how this partnership will evolve."