Marketers say search optimisation was the #1 use for a CMS in 2019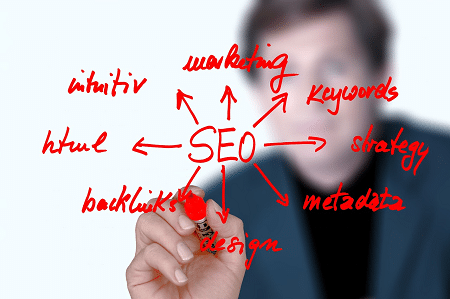 Search optimisation has topped the list of CMS usage in 2019, with 44% of IT teams saying ranking it as the number one use case, according to new research.
The study, from content management provider, Magnolia, also found that page design (40%) and scheduling of content (39%) where the next two priorities for marketers utilising CMS'.
The Magnolia report, 'The State of CMS: 2020 & Beyond' incorporates a survey of over 200 marketers across both the UK and US to build a deeper understanding of what it is that businesses want and need from their CMS.
After search optimisation, the next use for a CMS in 2019 was page design (40%), followed by scheduling content (39%) and asset management (38%). Furthermore, it reveals that less than a third (24%) of marketers are using their CMS for omnichannel campaign creation.
Commenting on the findings, Magnolia's Marketing Director, Priya Patel Dockerty said:
"Today's content management systems are extremely versatile and capable of creating true omnichannel experiences by providing a huge array of publishing, testing and optimization tools."
"However, despite these advances in technology, marketers are still relying on outdated CMS' which are failing to help businesses to scale effectively. As such, the majority are sticking to more traditional use cases such as search optimisation, scheduling content and page design. To deliver exceptional customer experiences, marketers must invest in a CMS which places a high priority on things like speed of content delivery, ease of use and customisation."
To download the full The State of CMS 2020 report, click here
Methodology
This report incorporates data from a study of 100 in-house marketers in the US, 100 in-house marketers in the UK, 100 senior IT decision makers in the US and 100 senior IT professionals in the UK. The study was commissioned by Magnolia and conducted by independent research house Censuswide. The study was completed in June 2019.