Politics and data: Connected TV ' key for reaching undecided voters for 2020 US election'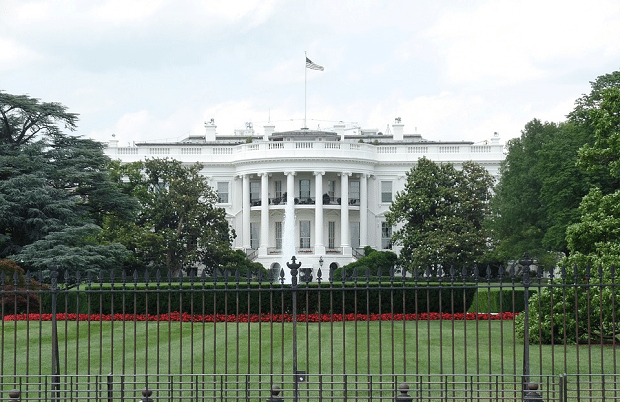 Connected TV is the key to reaching undecided Generation Z voters ahead of the 2020 presidential election, according to new research.
With political ad spend predicted to reach $10 billion in 2020, this will significantly boost the market, not just in the US, but globally. And with the UK potentially set for its own elections in the next few months, we think this research is relevant, as well as particularly interesting, to UK brands and marketers who might be thinking about political campaigns.
The research was conducted by Telaria – the complete software platform that optimises yield for leading video publishers – in partnership with Sling TV.
Key findings from the research include:
66% of GenZennials said that CTV ads were relevant and informative and over half prefer CTV ads over linear TV ads, which they find disruptive.
For political advertisers, the time to reach these voters is now; 60% of this demographic pay attention to political ads more than six months before an election.
80% of young voters took two or more actions to conduct further research after seeing a digital video political ad.
With the 2020 Presidential election expected to see an unprecedented amount of advertising spending, the stakes for buyers and sellers of advertising has never been higher.
By 2020, there will be 52 million voters ages 18-29 (known as GenZennials) making up roughly 20% of the voting population. The Telaria/Sling study, titled "Connected GenZennials: The CTV-First Generation's Impact on the 2020 Elections," found that 90% of this group plan to vote in the upcoming primary and general elections and that CTV is the medium of choice for gathering information to help them decide.
The study also found that nearly half of voters who have cut the cord or are cord-nevers are undecided about which candidate they support. Reaching these voters via traditional linear television is becoming increasingly difficult as the research found that GenZennial voters spend 50% more time watching CTV than linear TV, and 15% more time watching CTV than time spent on social media.
Fake news has led to a high degree of mistrust of news content and advertising on social media among these young voters, even though Facebook continues to be a main source for political news. Eighty percent of GenZennials believe there is too much fake news on social media, 76% don't think social media companies can stop fake news from appearing on their platforms, and 63% don't trust social media political advertising at all.
"The 2020 presidential election may shape this generation's lifelong party affiliations, raising the stakes for all parties vying for their loyalty," said Karen Ring, Head of Research at Telaria. "The data from our study show that GenZennials are using multiple avenues to politically educate themselves, with video being especially impactful.
Reaching these young voters requires a separate video strategy; hoping to reach them with a linear strategy which is more aligned with how older voters consume media won't work. Plus, this increasingly important, "swing demo" doesn't trust what they see on social media–neither the advertising, nor the content, and are more likely to be tuned into connected TV. The ads they see there are spurring actions that will help them make a decision at the ballot box."
"Connected TV is the ideal medium to target voter audiences of all ages, including hard to reach, valuable young voters," said Dave Antonelli Director, Sling TV at DISH Media. "It's crucial to plan campaigns that make an impact on voters like this, who very well may determine the election outcome. CTV is rapidly becoming an essential part of the media mix for political advertisers."
Methodology
Telaria engaged Lucid, LLC for survey execution. An online survey was sent to a nationally representative sample of 1,500 respondents, age 18-29. The survey was conducted between June 21, 2019 and June 26, 2019 through Lucid's online sampling platform. Respondents were sourced from a variety of methods, including the following: supply partner, ads and promotions across various digital networks, search, word of mouth and member referrals, social networks, online and mobile games, affiliate marketing, banner ads, offer walls, TV and radio ads, and offline recruitment with mail campaigns.