Real or fake? Adidas Instagram goes viral as Grimes reveals bizarre fitness routine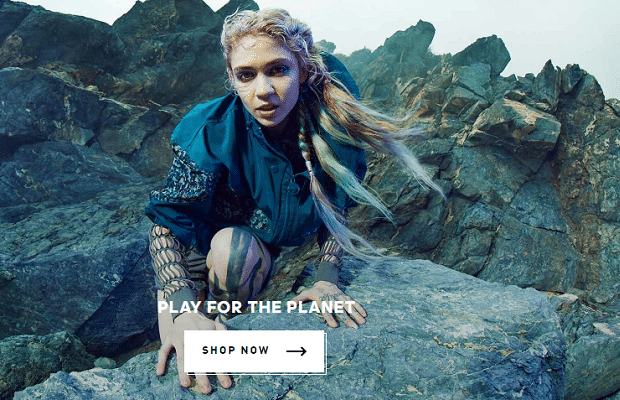 Adidas has sparked social media buzz this week, after the star of its latest social media campaign, singer Grimes revealed a training regime that includes deprivation tanks, astro-gliding to other dimensions, and experimental surgery to remove the top film of her eye.
Grimes, a singer and songwriter known for her high-profile romance with Tesla CEO Elon Musk, is starring in Adidas' latest campaign.
Grimes kicked off the campaign with an Instagram post describing her "training regime," which she says includes deprivation tanks, astro-gliding to other dimensions, and experimental surgery to remove the top film of her eye.
The sportswear brand is running a new campaign to promote its latest line of clothing from Stella McCartney.
The campaign is fronted by Grimes, and in a sponsored content Instagram post, Adidas questioned the Canadian music star on her fitness regime. The answer given was more than a little unconventional.
It is difficult to determine how much of this is satire of sponsored content in the fitness industry and how much is a genuine look inside the mind of Grimes.
A few highlights include:
• "I first maintain a healthy cellular routine where I maximize the function of my mitochondria with supplements such as NAD+, Acetyl L-Carnitine, Magnesium, etc. This helps promote ATP and it's incredibly visceral."
• "From that point I spend 2-4 hours in my deprivation tank, this allows me to 'astro-glide' to other dimensions – past, present, and future."
• "Hana then comes over and we do a screaming session for 20-25 minutes while I slow boil the honey tea that maximizes vocal proficiency."
• "I have also eliminated all blue light from my vision through an experimental surgery that removes the top film of my eyeball and replaces it with an orange ultra-flex polymer that my friend and I made in the lab this past winter as a means to cure seasonal depression."
• "I go to bed with a humidifier on."
• Grimes closed out the post with a series of hashtags: #asmc, #adidasparley, #createdwithadidas, and #gentrifymordor.
"Grimes is the perfect embodiment of the Adidas by Stella McCartney core values," Stella McCartney said in a statement on Monday. "She is passionate and outspoken protecting the planet, and a true trailblazer for pushing creative boundaries and inspiring women to unlock their potential in all aspects of their lives."
However, many reacted on Twitter to the outlandish fitness regimen.
holy shit, Grimes' ~fitness~ routine is a million times wilder than anything Gwyneth Paltrow has EVER attempted.

weird supplements? OK. swordfighting classes? cool. psychic traveling to other dimensions? … sure. but all this AND experimental eyeball surgery? unparalelled. pic.twitter.com/HzznWWk8Qq

— Gavia Baker-Whitelaw (@Hello_Tailor) July 16, 2019
adidas .03 seconds after asking grimes about her training regiment pic.twitter.com/5oFKcnnkAP

— nicole boyce (@nicolewboyce) July 16, 2019
Grimes approach to life is disturbing, only because she does all the same things I do, just with more money. I supplement my diet with Skittles, I 'astro-glide' by hiding underneath my desk at work, I then spend two hours dodging aggressive seagulls before going home and weeping. pic.twitter.com/K3gaGKy5xT

— Alan Mackie (@Oldmanmackie) July 16, 2019
The bizarre post has had a positive effect on the campaign, which has racked up 130k likes in just a day.