The importance of retargeting: getting a second chance at a first impression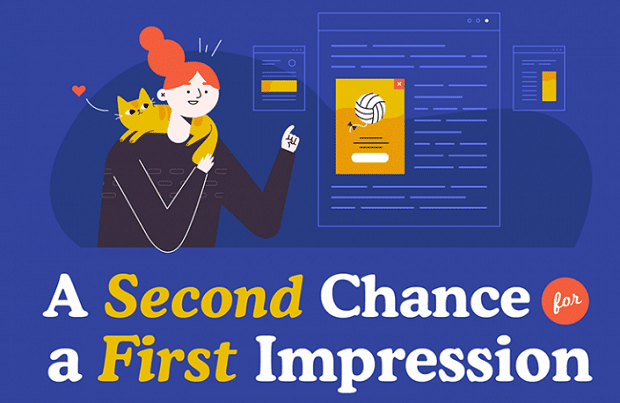 Around 12% of all marketers are retargeting to raise the popularity of a brand's name, with most customers admitting their intention of purchasing is intensified by personalised, relatable retargeted ads, according to new research.
Have you been aware of the fact that roughly 2 percent of all visitors dropping by your website for the first time pursue conducting a purchase? They might be appealed to buy a few things, sure. They could even go ahead and drop a few products they like in the shopping cart. Still, consumer behavior is a much-researched topic, and most of the research shows no direct answer to why they leave the cart and leave the web store.
The answers to questions like 'how to attract the other 98 percent back to finish the shopping' might lie in retargeting. This is a relatively new, yet momentous strategy aiming to let you leave a second first impression. At this moment, just a bit over 33 percent of the global marketing force uses it regularly.
Through collecting cookies from your webpage's visitors, you get a good grasp of what they wanted and what they eventually dropped in their cart. Afterward, third-party networks are put to use for displaying ads related to non-bought products or services during your potential customers' next web search or social media session. The ultimate goal is similar to sticking an electronic Post-it in their browser, reminding them to reach out to you if they need the goods you offer.
In the detailed infographic, we look to help you get informed about rising trends in retargeting of 2019 and 2020 as much as possible. Here are a few of the most attention-grabbing ones:
Some 12 percent of all marketers are retargeting to raise the popularity of a brand's name.
About 78 percent of global customers revealed their intention of purchasing is intensified by personalized, relatable retargeting.
54 percent of the marketing experts believe that joining retargeting with social media shows the best results and is most effective.
Retargeting can help you increase levels of ad engagement by more than 400 percent.
The infographic provides some incredible numbers related to this future big dog of digital marketing we call retargeting. It is smart to get equipped with knowledge in this area, as it could mean incredible business and sales boost for you and your company. Give it a go. With everything said, let's dive deep into some important retargeting insights.