Three emerging needs from the new citizen driven marketplace economy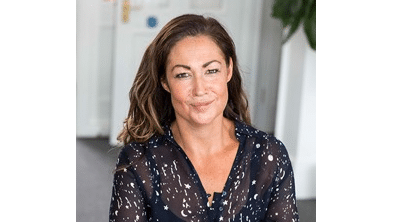 As concern over the environment grows, there has been a marked shift in public behaviour, as people from being consumers to becoming ethical brand citizens. Davina O'Donghue, Senior Research Director at RDSi looks at how brands can best respond to meet these developing needs.
Consumers are hugely aware of the impact consumerism and waste generation is having on our society and environment. In 50 years 60% of the Earth's ecosystem has been depleted and natural resource consumption is predicted to rise by three to six times by 2050. The result is a change in the way consumers think about their choices.
When considering a purchase we now think about the origin and sustainability of its materials, as well as the waste left behind when we no longer need it. Feeling greater responsibility than ever before to make ethical decisions has resulted in a shift towards citizenship in this new marketplace, with the word 'consumer' now tainted.
Understanding ethical consumption
Individual understanding of what ethical consumption means varies greatly, with a consumer sample offering more than 30 different interpretations from 'reduce overall consumption' through 'use less plastic' to understanding the financial actions of an organisation.
In spite of the differing definitions, making ethical choices is regarded by people across all life stages as consistently important.
Equally, where consumers are taking individual action, for example, taking a reusable water bottle to avoid single-use plastic bottles, they also expect the government and large-scale corporations to take responsibility and force widespread change.
Meeting three emerging needs state
While there were no discernible patterns across different generations, it is apparent that the ethical crisis is eliciting a number of emotional and psychological responses, which provide insight into three emerging needs and how brands can meet them.
Restraint
Where people are seeking to 'take action' and change their behaviours to minimise the harm their purchasing decisions could inflict on the wider world, a common reaction will be to consume less to curb wastage.
Products available unpackaged or nude, via a subscription, single household portions, with replaceable parts or boasting longevity claims meet this need. In the same way that small scale artisan batch production appeal to this mindset, stripped back gym experiences and accessing services only when needed also meet the need.
Cherish
Living in an 'always on' world has led to a 'retreat' mindset, which reflects the need to insulate oneself and disengage from crisis, making choices that preserve some normality and give pleasure to alleviate stress and fear. Under the need to cherish oneself, there are two areas open for innovation: curation and collision.
Freeing shoppers from the learned constraints of a product or service, curation is attained through custom-made products, multi-purpose products, packaging permanence or upcycling. Helping consumers feel they are able to meet their own needs in a rewarding way, curation speaks to them personally.
Collision supports the aim of leading a better life, playing into both health and personal wellness as well as caring for the wider world. Manifesting via an interest in natural functional ingredients and essential chemical ingredients being moderated by natural components in categories including medicines, food, cosmetics and household products.
This will also lead to a greater focus on the emotional language used to describe products to communicate key ethical properties e.g. 'universally-kind', 'creature-friendly' etc.
Connect
Most prevalent is the 'coping' response, where most people feel they are just about coping with the amount of ever-evolving information available to inform the ethical choices they need to make as an individual. This group acts moderately and mindfully but within established and accessible frameworks; this mindset seeks security through building networks and evolving behaviours to better society and make a greater impact. A sense of connection comes from clear identifiers that a brand or product is serving a community.
Organisations that welcome user participation to improve products and services or provide people with a framework to further contribute to the cause will succeed here. This need also responds to direct to consumer models and rewarding loyalty and user contributions beyond purchasing.
Serving citizens in the new marketplace
The speed at which consumers are changing their view of the world is staggering and unprecedented. Access to information is readily available and the near constant news flow highlighting different world issues can overwhelm. Fear and accountability have changed consumption behaviour, leading to either decision paralysis, exercising of strict control or completely retreating from change.
With ethical considerations front of mind for the population, the value attributed to brands will make them even more human. There is a growing expectation for brands to show their role in society and from a buying perspective, ethical choices will need to be easier to see and also provide an emotional reward for action.
Brands and products need to review their purpose and behave in ways that either allow control, offer respite from the strange new world or forge connections and communities to give hope.
By Davina O'Donoghue
Senior Research Director
RDSi Research