Toy retailer The Entertainer embarks on digital push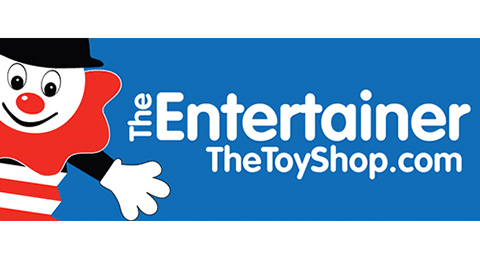 Toy retailer The Entertainer has improved online sales by 32% since the introduction of their new website, developed by LiveArea.
Website speed has increased by 18%, while conversion rates have increased by 13% since the new site launch. The Entertainer's fully enabled site now reflects in-store branding and continues the company's narrative online.
"We are constantly striving for the best possible customer experience, as well as looking for avenues to take our products to different channels and geographies. That's why we decided to create a brand-new state-of-the-art website. Crucially, we wanted to create a truly intuitive site that reflected our brand and its purpose," said Phil Geary, CMO at The Entertainer. "With retail experience across multiple technologies, as well as a track record of satisfied customers, LiveArea was our choice to help bring that vision to life."
The toy retailer implemented SAP Commerce technology with LiveArea. The SAP solution provided the infrastructure for a content-led, visual, interactive and responsive online user experience. Enhancements included a mobile-first approach, a streamlined customer journey for faster buying, improved performance to support higher levels of traffic, faceted search, and a 'Present Finder' tool.
"This project has enabled our business to realise many major aims, including a reduction in time-to-purchase and greater visibility of our customer journeys," explains Geary "The increases in site speed, conversion and sales speak for themselves, but most importantly the improvements have allowed us to continue providing fun and fulfilling experiences for our customers."
"The Entertainer has a clear mission: to be the best-loved toyshop in the world. They recognised how critical digital is to developing a brand and ultimately, increasing sales," said Paul Lynch, Area Vice President & Managing Director EMEA of LiveArea.
"Bringing together all aspects of digital strategy and implementation is great for retailers that need to bring their vision to life across multiple channels. With the new levels of digital responsiveness and agility, we are sure The Entertainer will be able to take advantage of the global marketplace. Other companies, not just those in the retail space, need to realise the importance of digital, not just in terms of sales, but also for brand," concluded Lynch.