TV ad report: most viewers have second screen nearby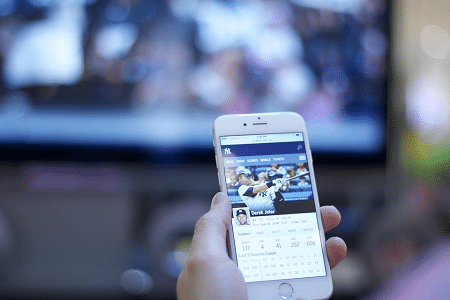 Three quarters of UK viewers (75%) have second screen devices nearby when watching TV, making TV a primary driver of digital activity for direct to consumer (DTC) brands, according to new research.
The study, from TVSquared, looks at TV attribution data on UK Direct to Consumer (DTC) brands, looking at key trends, including;
Best and worst performing TV ad length for audience response
The most efficient and effective time of day in the UK market to deliver an uplift in response
Day of week performance fluctuations versus cost
This data follows TVSquared's US Direct-to-Consumer Brands: TV Performance Benchmarks report. Interestingly, in the US, DTC morning ads have a much better response rate (+105%), whereas UK consumers are much more responsive at the weekends.
TVSquared analysed 18 months of performance data and £36 million in TV ad spend for nine UK-based DTC brands. Response, cost and audience data from the TVSquared ADvantage platform was evaluated by TV buy elements, including daypart and day of week, for campaigns. With continuous measurement and optimisation, the insights show the opportunities for major uplifts in sales and response for DTC brands, for example via site visits, search and app activity.
Key findings featured in the report include:
Traditional, 30-second ads were the best performing in the UK market, driving 43% above-average response rate per spot.
20-second spots performed poorly and came at a premium (+78% cost per response).
The most efficient spot for the UK market was Prime, delivering over 915% uplift in response.
Prime was also the most efficient spot at 35% below the average cost, while morning buys were between 20-50% more expensive and returned subpar response rates.
With performance increasing as the week evolved, the weekend drove the strongest response rate at 33%, while costing about a quarter of the price of other buys.
Mark Hudson, TVSquared's Head of Business Intelligence, who spearheaded the report, said: "DTC brands eat and breathe data across all aspects of their businesses, TV as a performance-marketing channel works in tandem with this approach delivering on scale and performance. With continuous measurement and optimisation DTC brands can tap into dynamic opportunities by making subtle changes to both campaign creative and buy options – improving performance, activating audiences and driving the best outcomes."
The Direct-to-Consumer Brands: TV Performance Benchmarks UK report, analysed performance data relating to 710 million spots, representing £36 million in ad spend and 72 billion ad impressions between January 1, 2018 and June 1, 2019. Response and audience data, along with cost figures, from TVSquared's ADvantage platform, were evaluated by TV buy elements, including creative length, daypart and day of week. Analysis was done in aggregate to determine efficiencies in audience and expenditure to determine the key trends for DTC campaigns.