Video viral of the week: Momondo unites 61 strangers to form connecting tattoo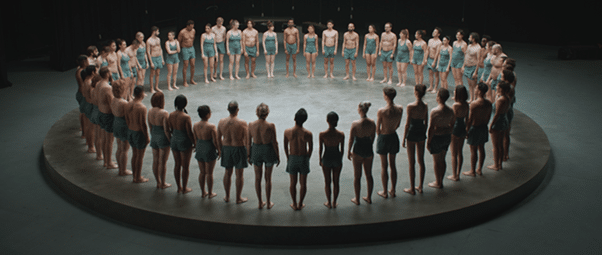 Travel firm momondo has launched a new video ad campaign that bringing the world together in the form of a single-line tattoo from 61 people from around the world.
The "The World Piece" was produced in collaboration with Danish creative agency &Co, as well as award-winning production company Smuggler and film director Joshua Neale, both based on London
A new global study from travel search site momondo, 'The Value of Traveling 2019: Opening Our World' reveals that we see the world as increasingly divided. Today, 49% believe people are less tolerant toward other cultures than five years ago. However, the majority believe more things unite us than divide us, and that we can take action as individuals to bring the world closer together. The report also supports the positive correlation between travel and open-mindedness.
Per Christiansen, VP, Marketing EMEA at momondo says: "At momondo our mission is to open the world and our newest initiative reaffirms this. Travel is one way to become more open-minded, giving us a different perspective of other countries and cultures, as well as our own."
Per Christiansen continues: "To help fight the trend towards a divided world that our study shows, we decided to create a visual, living manifestation of human connection. We asked people from all over the world, each with a different story, to make a commitment in the form of a single-line tattoo – to show that despite our differences, we are united in our humanity. We were blown away when thousands of people applied to take part."
Of those thousands, 61 diverse individuals from different countries and backgrounds offered their skin as a canvas to tell their story and show their commitment to bringing the world together. They each received a unique tattoo designed by globally renowned tattoo artist Mo Ganji, then traveled together to London to share their stories and stand shoulder-to-shoulder to create The World Piece: a unique, world-first artwork.
Per Christiansen says: "One of the best ways to connect with people is by traveling. We want The World Piece to spark a global conversation that inspires people to travel with an open and curious mind – to connect with others and see there are more things uniting us than dividing us."
The World Piece is just one of many initiatives that show momondo's commitment to opening the world. Other initiatives include the Open World Projects, The Passport Initiative, support for CISV International and The DNA Journey.
Robert Cerkez, Creative Director of &Co says of the film: "In this project we wanted to show people's will to connect and see how strong that will really is. How far are people willing to go in order to bring the world that bit closer together? That's a tough task. And we didn't want to make it easy. Not for ourselves and not for our participants.
In an insignificant post on social media, we asked the people of the world to become a part of something bigger than themselves – The World Piece. We honestly didn't think we'd get that many replies. Who wants to declare their love for the human race, and then get a tattoo that connects with complete strangers? A tattoo that doesn't just rub off? But we were proven wrong. Thousands upon thousands of people from all over the world wanted to join. Showing an amazing willingness to connect."