Vlogger interview: Fashion brands' approach to social media influencers is changing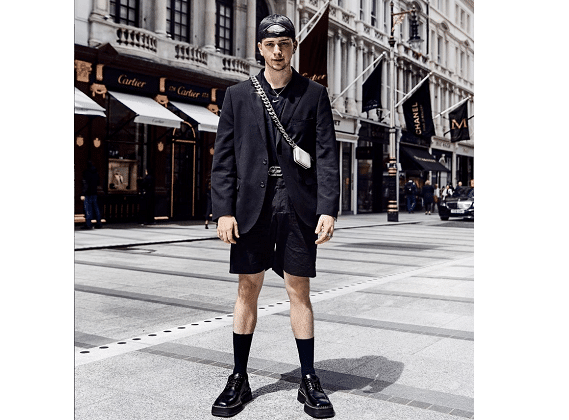 Fashion brands are changing the way they engage with social media influencers and now regard their feeds as a billboard space that they are buying rather than an online community with which they want to engage.
That's the view of leading menswear fashion blogger and YouTuber Joel Mcloughlin, better known as 'Gallucks', who himself has an Instagram following of over 200,000.
In an interview with the Verified Views podcast from influencer marketing agency SEENConnects.com, Mcloughlin says that increasingly fashion brands see Instagram posts as a commodity rather than part of a community.
"Brands will say say things like, we're paying you to do our content so you should post what we want, for example, we want a close up of this watch. And it's like that's not what I post. Brands get in contact with me all the time and want things that I don't normally post and that I know wouldn't do well on my feed or on my YouTube channel. I don't want to come across rude but I do say no to things. It just shocks me that some brands have no awareness of what they're trying to achieve. What do they want? Do they want brand awareness? Do they want sales? Or do they want just content? "
When it comes to content, though, McLoughlin says this can vary widely dependent on the product.
"Some brands really only care about numbers. So we might say that we have had 20 million engagements across all of our activity for a particular launch, but what is quantifiable from that? Many don't seem to know."
In the podcast, Mcloughlin, says that this hasn't stopped him from thinking about launching his own clothing brand.
"That is something I really want to do. I did a bit last year when I released my own T-shirt collection, which was a limited edition that I had available for a couple of weeks. I had a great response so I'd love to do my own thing.. I'm not like a super perfectionist but I wouldn't want to bring something out that I wasn't proud of.  So I don't want to push something out super quick and be like go buy my whatever. I want to think about it for a while and do it the right way. "
The podcast with Gallucks can be found at https://www.verifiedviews.co/ or on all major podcast platforms.
Source: http://seenconnects.com/