Yollies begins new TV and Instagram campaign with Strings and Things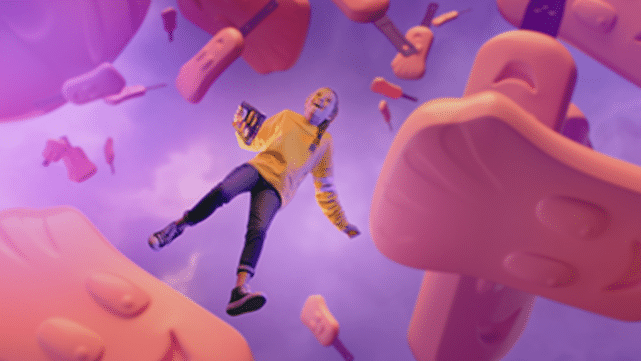 Strings & Things has today announced the launch of its new advertising campaign, championing kids yoghurt-based snack brand Yollies.
The 10 second TV advert and Instagram campaign has gone live this month until 1 May 2020, helping to drive mass awareness of the Yollies range and cement its position as a healthy kids' snacking brand.
Strings & Things' latest TV advert follows the success of the brand's £3m 'Back to School' ad campaign last year, which championed the popular Cheeshapes range. This campaign has a renewed focus on the Yollies range as Strings & Things aims to raise continued awareness of the portfolio as a whole. Yollies was brought together with Cheestrings and Cheeshapes under the Strings & Things Masterbrand last year to champion kids' snacking in the UK and grow the portfolio's position as a lunchbox staple. Since then, the brand has seen a value growth of £1.4m,[1] bringing in an additional 250,000 new shoppers since launch.[2]
The ad will feature the same actor as the previous Strings & Things creative and will feature a similar narrative; being plunged into the light-hearted and playful world of Yollies. The similarities with the previous ad is deliberate to create a sense of unity and coherence across the entire Masterbrand. The creative also showcases the delicious creamy taste of Yollies, as the young actor enjoys a bite of the yogurt-based snack on screen.
The tantalising distinctive jingle of 'Strings & Things' in the advert has been replaced with the phrase 'yogurt on a stick' to help drive product comprehension and awareness. The final still then features the full Strings & Things range – to show the entire portfolio together.
The TV ad will be supported on Strings & Things newly launched Instagram page, reaching an additional 3.8m households.
Yollies first launched in 2014 to provide retailers with a healthy by uniquely fun snack option for kids – being a source of calcium for healthy bones. Yollies continues to see success year on year with spending up 5.6%[3] and penetration up by 0.5%.[4] The new creative will help to further increase awareness of Yollies as part of the Strings & Things Masterbrand and drive consumers in-store.
Steph Allen, Senior Brand Manager at Strings & Things, said: "We're thrilled to bring Yollies to life on screen, using a similar playful and fun advert as last year with Cheeshapes. As a brand we are committed to championing kids snacking and helping retailers to provide a range of healthy, great-tasting snack options that are a source of calcium. We're excited that the new creative puts a spotlight on a different product within our portfolio as we continue to raise awareness of the full Strings & Things range. Our previous advertising campaign was really well received, and its catchy jingle became synonymous with our brand. The new advert features a similar catchy background track 'yogurt on a stick' that will help consumers clearly understand the product and recognise it in-store."
Rob Maguire, Creative Director at Rothco said: "Much like Phil Collins on 'Against All Odds', this spot uses the power of lyrics to enable us to get down to brass tacks. 'Yogurt on a stick' is a refrain that's powerful, direct, and (like everything Mr. Collins has ever written) catchy as hell. We're excited to get the rest of the world humming along with us when these spots hit the air – they encapsulate the sense of fun and imagination that Strings and Things is all about. I'd like to finish by stating for legal reasons: we're categorically not inferring that Phil Collins wrote this jingle."