YouTube takes masthead ads to TV screens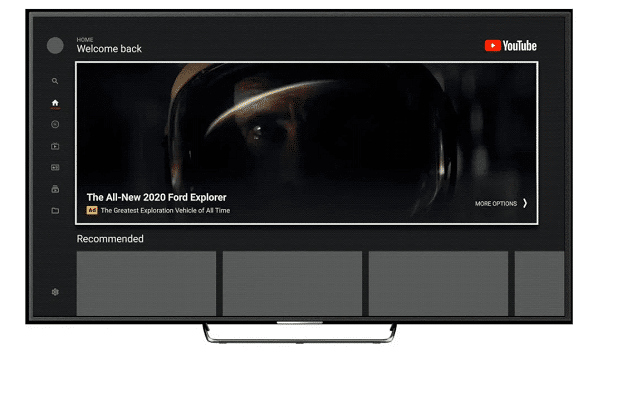 YouTube is rolling out large size masthead ads for TV screens, offering brands prominent placement within its TV app.
The ads look the same as current YouTube's desktop and mobile feed masthead ads, and can be purchased on a cost-per-impression (CPM) basis and will be available via reserved placements.
The masthead ads will autoplay a few seconds after being served up, and brands will be able to target the ads to customised audiences.
The introduction of Masthead to TV allows advertisers to reach audiences as they view content and explore their home feed in a rich audio/visual environment – creating a huge opportunity to drive upper-funnel impact. A recent experiment with Media Science found that YouTube ads on TV screens drive a 10 percent greater lift in recall than ads on linear TV.
Through this globally-available beta, marketers can purchase the YouTube Masthead on TV screens on a cost-per-thousand (CPM) basis, and customize the audiences they want to see it. Like CPM-based Mastheads on the desktop and mobile home feed, it will be available as a reserved placement to ensure brands can drive the visibility they need on the dates that matter most. It can be purchased as part of a cross-screen or single-screen Masthead buy.