'Netflix meets Tik Tok' app Quibi reaches 1.7m downloads in first week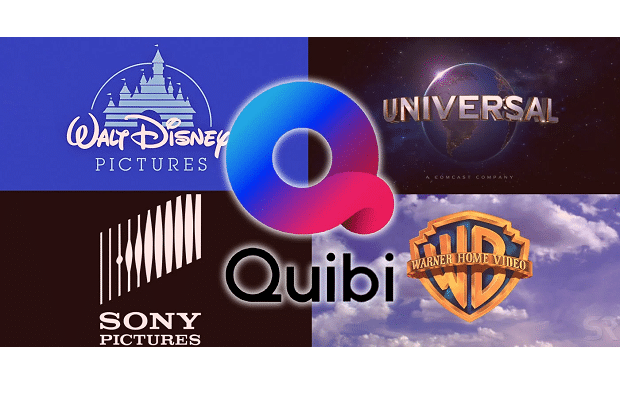 A week after hitting the market, short video streaming service Quibi has announced that it has reached 1.7m downloads since launching, higher than analysts expected.
Quibi offers original short form Hollywood shows that are 10 minutes or shorter, part funded by ads. The service has a feature called Turnstile, which allows viewers to keep the image full-screen, whether they hold their phone in landscape or portrait mode.
The stars involved in the new service include Steven Spielberg, Sam Raimi and Guillermo del Toro. The services will include episodic series, and also movies – which will be divided up into chapters.
Steven Spielberg will create a horror series, After Dark, that can only be viewed after sunset. To do this, the app will check the user's location and the local time to check it is indeed dark where they are.
In addition to entertainment, the service intends to screen bespoke news bulletins from NBC, BBC and Telemundo, among others.
The firm charges $4.99 (£3.80) per month for basic access and $7.99 for an ad-free version.
Quibi said it is targeting viewers aged between 18 and 44 years old. But most of that audience is accustomed to watching short-form videos for free.
announced the details of the service at the CES tech expo in Las Vegas.
Quibi was formed by chief executive Meg Whitman and founder (former Disney exec) Jeffrey Katzenberg. Whitman was previously the chief of eBay and Hewlett Packard Enterprise, while he produced some of Disney's best known animated movies before heading up Dreamworks Animation.
Mark Stephenson, Head of Digital Trading and Product at MediaCom UK, argues that Quibi has so far had an encouraging entrance into the market, its success will ultimately be judged on whether it can get a subscription fee from enough people in a crowded market.
"With over a million downloads in its first week, Quibi has had an encouraging start to life in a competitive and crowded market," Stephenson said. "With everyone stuck indoors in today's climate, there has been a clear uptake in on-demand viewing, with the television set remaining the main fireplace setting for the majority of viewing. Quibi was therefore always going to be an intriguing proposition.
"When Netflix took the TV world by storm there were no clear rules to abide by, and now its mix of high-end productions like The Crown alongside dearly-loved cult programming like the gripping Tiger King documentary is the template to follow. Quibi seems to be in line with this, with Stephen Spielberg on board as well as drag superstar Sasha Velour.
"However, our data is showing the rise of TV set viewing in on-demand content makes up around two-thirds to three-quarters of watched content. A mobile-first, short-form proposition could change this once again, but while Quibi has made a strong start, the key to its success will be whether its model can command a subscription fee from enough people in such a crowded market."