Snap shares surge as lockdown spurs use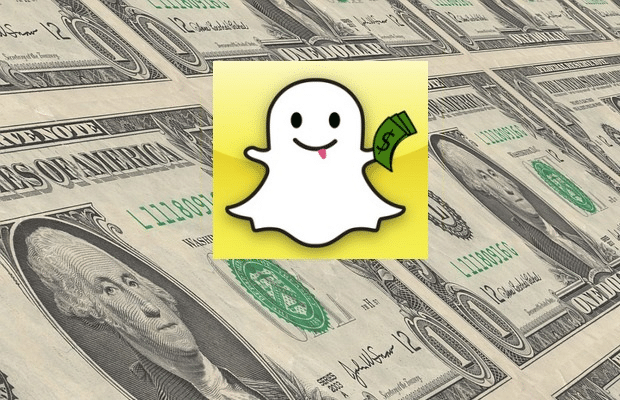 Social media app Snapchat saw unexpected growth in the January and February, defying coronavirus gloom to report revenue and daily active users significantly above Wall Street's expectations.
Shares in the app's parent company, Snap, soared by up to 24% in after-hours trading on Tuesday after it announced that its revenue had risen by 44% year on year to $463m (£376m).
Its number of daily users also rose by 5% from December to 229m, leaving it well below its closest rival, Instagram, but banishing the dark days of 2018-19, when its audience actually dipped for an entire year.
Snapchat, known for its disappearing messages, saw usage also increase for its original content and in-app games.
DAU, a widely watched metric by investors and advertisers, beat analysts' average estimate of 224.68 million, according to Refinitiv data.
The company said it would shift resources on its sales team to serve advertisers in industries like gaming, home entertainment and consumer packaged goods, which are expected to see higher demand from people stuck at home.
For example, Snap could help movie studios pivot to digital or streaming releases, Spiegel said.
Snap said it would not provide its usual guidance for the next quarter, given the uncertainty caused by the coronavirus.
"These high growth rates in the beginning of the quarter reflect our investments in our audience, ad products, and optimization, and give us confidence in our ability to grow revenue over the long term," Company founder Evan Spiegel said.
Average revenue per user in the first quarter was $2.02, up from $1.68 in the prior year.
Snap's net loss declined slightly to $305.9 million, or 21 cents per share, from $310.4 million, or 23 cents per share, a year earlier.
Industry comment
Amie Lever, Head of Paid Social at MediaCom, said: "Snap has always modelled its platform on connecting close friends, and it's unsurprising to see the number of users grow considering the current global situation. It's also seeing a shift in how people engage with the app, beyond simply photo and video sharing.
"For example, users are turning on Snap Camera to personalise their Zoom calls or Google Hangout video chats; and as more people have time on their hands, the viewership of shows in Snap Discover is higher than ever, particularly in categories like news, health and wellness and gaming. Snapchat has also recorded an elevated engagement in Games, which is the highest since launch. For brands, this new consumer behaviour represents more ways to connect with their audience during the pandemic, and offers light-hearted, fun ways for people to stay in touch with friends and family.
"The other strength of Snap during this pandemic is that, due to the nature of its closed newsfeed, it's far more difficult for misinformation to spread. And if misinformation does manage to find its way onto the platform, it doesn't tend to reach a mass audience compared to other social media players thanks to the user functionality; which is proving particularly critical in times like this."
Yuval Ben-Itzhak, CEO at Socialbakers, said: "Snap's strong Q1 earnings come as a pleasant surprise. As the US market really only saw the impact of the COVID pandemic late on in Q1, Snap is likely not to have seen such a great impact on its ad revenue in Q1. It will be Q2 when they feel the true impact on their business.
"Snap isn't usually seen as the first option for brands to spend their big ad budgets, as it's perceived as more of an experimental platform. As a result the platform is more vulnerable to budget cuts than other social media platforms. Given the decline in ad spend we are seeing across social media in the wake of the coronavirus crisis, Snap needs to continue to focus on maintaining its user base, while attracting ad spend in what's proving to be a difficult economy."
Aaron Goldman, CMO, 4C Insights, said: "The fact that Snap was able to grow revenue by 44% against the backdrop of COVID-19 is a testament to how the platform has firmed up its place in the marketing mix. Brands are using Snap to reach passionate audiences that are hard to reach on other media platforms. We've also seen many traditional television advertisers turn to Snap to extend their campaigns and drive engagement. With people sheltering in place all over the world, the value of Snap and other closed ecosystems continues to grow and monetization will ramp even further on the other side of the pandemic. In particular, tools like Snap Camera have widened the appeal of the platform and its quirky lenses for use in video calls. Who doesn't want to be a potato in the group chat?"