Adspend set to surge in China, despite knowledge gap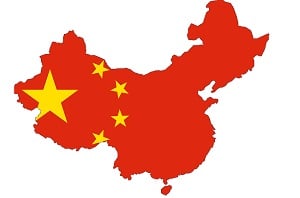 China is a key focus in two thirds (62%) of CMOs' global marketing and advertising campaigns, with four out of five (80%) planning to increase investment in the market over the next year and a half, according to new research.
The study, from The Trade Desk, finds that global expansion is top of mind for over a third (35%) of CMOs across the world.
Almost half (46%) of the CMOs surveyed attributed this increase in investment to global economic trends, while 41% said it is down to geographical diversification. The market size and emerging middle class were listed as reasons to invest in China by 39% and 38% of respondents respectively.
But the research suggests that many brands don't know as much about the market as their spend trends suggest – with European CMOs feeling least confident. Only 8% of European respondents claimed to have advanced knowledge of the rules and platforms in China, lower than their counterparts in North America (15%) and Latin America (21%).
Other challenges in reaching customers in the Chinese market include a lack of media transparency (27%); risk of fraud and pirated content (24%); the complex media buying structure (21%) and the walled gardens making it difficult to measure (20%).
Susan Vobejda, CMO at The Trade Desk, commented: "With more than 772 million internet-connected adults, and a burgeoning middle class, China provides a huge opportunity for marketers looking to grow their global customer base. While it's clear that Chinese expansion is top of mind for the majority of brands in 2019, advertisers need the confidence and know how to execute programmatic media in China effectively. The Trade Desk's platform enables traders to manage multiple global campaigns all from one place – giving them the benefit of reaching a global audience, with the reassurance they feel in their home market."
Further data from The Trade Desk's research is available, around the CMO's evolution towards digital and analytics, their biggest challenges for 2019, and investment in new technologies such as Connected TV and AI.
Methodology
The findings in this report are based on a survey conducted by Forbes Insights, in partnership with The Trade Desk, of 226 CMOs about the issues they are facing today.  The survey included responses from North and South America (35%), Europe (35%), and Asia-Pacific (30%). Respondents included CMOs across a range of sectors including technology (16%), manufacturing and industrial products (16%), retail (13%), banking and financial services (12%), healthcare (11%), and consumer goods (10%). All organizations have annual revenues of at least $500 million. The research was conducted in late 2018, through the month of September.