UK's SDL partners with Alibaba for web hosting service across Asia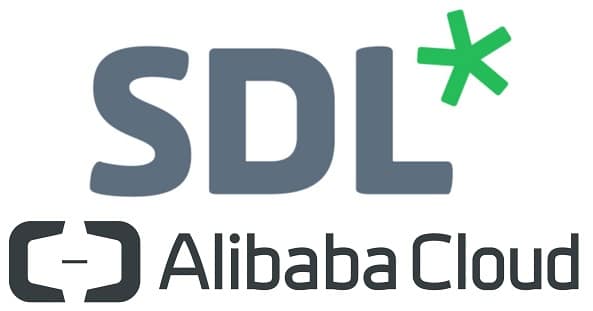 UK software and translation company SDL has formed a strategic partnership with Alibaba Cloud to launch a co-developed solution designed to help global brands launch and grow their digital business across the China and Asia markets.
The collaboration will help companies overcome the many challenges involved with launching a website or digital brand in the region – including language differences, censorship and privacy regulations, China's firewall and local domain registrations.
The deal means firms can use SDL's web content management, SDL Tridion DX, and machine translation solutions, hosted on Alibaba Cloud, to deliver next-generation digital experiences – in any language – for customers across Asia.
"As a burgeoning economy, many companies are now looking to break into Asia and China to deliver growth. They're exciting, fast moving markets, but they also hold their own language, and compliance challenges," said Thomas Labarthe, Chief Revenue Officer, SDL. "This partnership solves these problems for companies, making it almost effortless to build a local presence and engage with customers across different languages and devices."
The partnership between SDL and Alibaba Cloud is aligned with both companies' commitment to facilitating cross border business – SDL on content management and translation and Alibaba on promoting international trade. SDL Tridion DX, which combines the best of web content management with SDL Tridion Sites, and Structured Content Management with SDL Tridion Docs, is supported by machine translation with SDL Enterprise Translation Server (ETS). This approach ensures content is created, managed, translated and delivered to customers in a way that provides one continuous digital experience.
"In the age of Digital Transformation, a reliable, secure and fast web presence is one of the most important assets to businesses and organizations of all sizes," said Yeming Wang, Alibaba Cloud EMEA General Manager. "Our partnership with SDL enables companies to deliver effective and engaging communications to their customers in China and internationally, through a managed cloud-based solution."